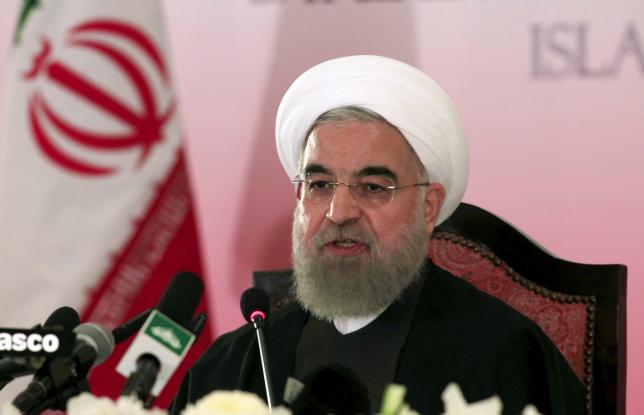 ---
Iran's President Hassan Rouhani said on Thursday his country was not a threat to any other nation and supported interaction with the rest of the world, state TV reported.

Special report: The future of Pakistan-Iran relations

"We are in favor of moderation policy ... Iran is not a threat to any country ... Tehran wants interaction with the world, with its neighboring countries," Rouhani told a gathering in Tehran that was broadcast live on state TV.

A number of Iranian manufactured products representing its latest nuclear achievements were unveiled at a ceremony in Tehran in the presence of Rouhani and other officials ahead of National Nuclear Technology Day on Friday.

Trade with Iran: Areas Pakistan is looking to tap

Iran emerged from years of economic isolation in January when the United Nations' nuclear watchdog ruled it had curbed its nuclear program, clearing the way for the lifting of UN, US, and European Union sanctions.