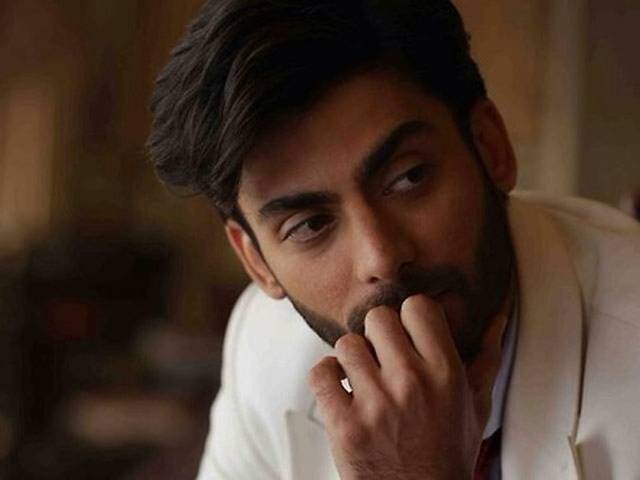 ---
Earlier this week, Pakistan's film producers and distributors filed a petition in the Lahore High Court, seeking to ban Indian movies. The argument was that the films have a "bad impact" on Pakistan's youth. The petition added that Bollywood movies deprived home-grown Pakistani films of a level playing field.

Pakistan needs to make up its mind about whether it wants Bollywood. Almost every second person in its entertainment industry dreams of a breakthrough in Bollywood, yet every now and then, someone puts up a silly opposition against the screening of Hindi movies, which are not only the opiate of the locals but have single-handedly revived the country's floundering theatrical exhibition sector.

Neerja's story to remain unheard in Pakistan

While in some cases the censor board may be justified in banning a film because it assaults its ego or bares a reality that the nation is reluctant to accept, for the most part, Indian films get banned on miniscule grounds — the most recent case in point being the globally acclaimed Neerja, a cinematic depiction of the 1986 Pan Am hijack at the Karachi airport. The reason given was that the film, by supposedly depicting the tardy response of the Pakistani authorities on hearing about the Libyan terrorists, was presenting the country in a poor light. Now, is this a potent enough reason to completely ban a film which has enthralled and inspired millions the world over for its fact and heart?

Strangely, Pakistan, which gave Neerja Bhanot the coveted Tamgha-e-Insaniyat for her compassion, banned a film on the brave-heart. 

Tailpieces

1) The Panama Papers — one of the largest data leaks in history — have made Swiss bank accounts look passé. Offshore shell companies are in. Iceland's Prime Minister is the first political victim of the leaks. He quit after it emerged that he hid his millions in the tax haven while his country's financial system collapsed. But no one can beat Pakistan's former interior minister Rehman Malik, notorious for his foot-in-the-mouth disease, who made an embarrassingly lame declaration that the files were a "RAW" conspiracy against him.

2) Why is it important or relevant that the rest of the world showed more solidarity with Paris and Brussels than it did with Lahore in its hour of crisis? How did it matter whether the Eiffel Tower had changed its colour to green? I was appalled to see certain Pakistani intelligentsia rant on social media about insufficient validation from the West about the gory tragedy that struck Iqbal Park. Pakistan should, instead, introspect as to why the country continues to suffer from pseudo-Jihadism and how its political system should be reshaped to stamp out intolerance of minorities.

Bigg Boss star Pratyusha Banerjee commits 'suicide' over 'relationship woes'

3) Every TV type in Mumbai who knew Pratyusha Banerjee even remotely, shamelessly jumped to comment on her to get his or her moment in the limelight. The young and successful television actor who committed suicide reportedly in the wake of a failed romance, ironically, found more friends and well-wishers in death than in life. Pea-brained support came from India's inveterate publicity hound, Rakhi Sawant, who called a press conference to demand a national ban on ceiling fans as a measure to stop suicides. Hopefully, someone will have arrested the drug peddler, who's probably giving her what she's smoking.

4) The Carribean era is back. Despite a host of shameful issues related to the lack of support from their cricket board, the men's, women's and under-19 teams, lit up world cricket, winning every premier event on offer. There cannot be a more befitting saying than 'Every underdog has its day' to summarise the resurgence of the West Indies.

5) Gigi Hadid and Zayn Malik's American Vogue shoot in "wanton Naples" officially anoints them fashion's youngest power couple: which means more paparazzi, more brand endorsements, more newsprint and more money.

Published in The Express Tribune, April 7th,  2016.

Like Opinion & Editorial on Facebook, follow @ETOpEd on Twitter to receive all updates on all our daily pieces.
COMMENTS (3)
Comments are moderated and generally will be posted if they are on-topic and not abusive.
For more information, please see our Comments FAQ