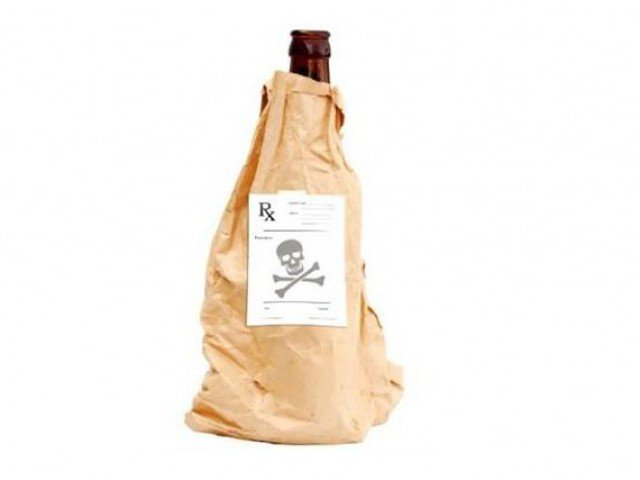 ---
NEW DELHI: Eight people including two soldiers have died after drinking tainted liquor in western India, police said Wednesday, the latest incident of alcohol poisoning in the country.

More than 40 people including those who later died were admitted to hospital Monday after drinking the adulterated liquor in the district of Barmer in Rajasthan, 500 kilometres (310 miles) from the state capital Jaipur.

"Eight people have died and more than 32 are still in hospital. Some of them are extremely critical," Paris Anil Deshmukh, the Barmer police chief, told AFP.

India's Bihar state announces plans to ban alcohol

He said three of the victims were members of the paramilitary Border Security Force stationed on the frontier with Pakistan.

Two of the soldiers died soon after drinking the toxic liquor, which they bought from local shops, while the other is in critical condition and has lost his sight.

Investigators were probing the source of the toxic alcohol. Authorities ordered all liquor shops in the area shut down as a precaution.

Police said they had made a few arrests over the deaths and confiscated a large cache of liquor from the shops.

Hundreds of poor people die every year in India due to alcohol poisoning, most of whom consume cheap hooch.

Last year more than 100 people died in Mumbai after drinking the illegal home-made moonshine in a slum.

This week the impoverished eastern state of Bihar announced a blanket ban on the sale and consumption of alcohol following a election promise by chief minister Nitish Kumar, making it the country's fourth dry state.

Nearly three billion litres of legal liquor and an estimated two billion litres of hooch are consumed in India annually, according to the International Spirits and Wines Association.