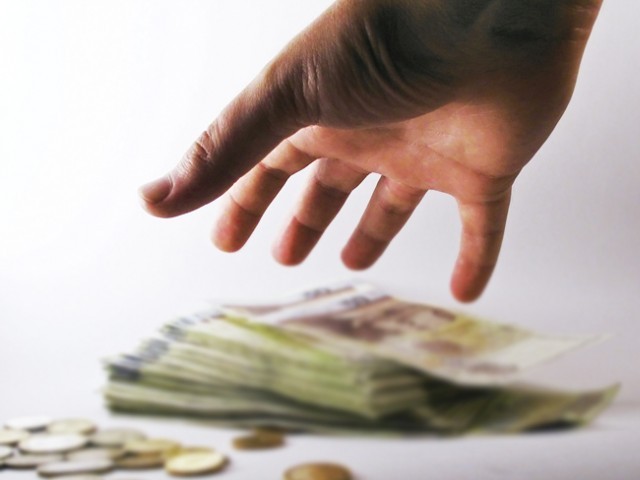 ---
FAISALABAD: Scores of residents of Siddiq-i-Akbar Town staged a demonstration on Tuesday against the Mansoorabad police for releasing an alleged robber from their custody.

A sizeable crowd of men and women carrying banners and placards thronged Zila Council Chowk. They staged a sit-in and blocked University Road for several hours.

Muhammad Afzal, who had been held up by the robbers, told journalists that he was on his way in a rickshaw when three armed people stopped the rickshaw on Sher Shah Road, Siddiq-i-Akbar Town, and snatched Rs150,000 from him at gunpoint. "I filed a complaint with the Mansoorabad police who registered a case under Section 392 of Pakistan Penal Code (robbery)."

He said the police then conducted a raid and arrested one of the suspects, Yasir Hussain. "The police told me they had arrested one of the robbers who had taken my money. They said they were looking for the remaining robbers."

Afzal said Mansoorabad SHO Malik Muhammad Afzal took a bribe from Hussain and released him five days after arresting him.

He said, "I requested the police to arrest the suspect and his accomplices…Hussain has threatened my family with dire consequences if I do not withdraw my complaint…the police are in cahoots with the suspects."

The protesters requested police high-ups and the chief minister to take action and provide Afzal justice. The protesters also got into a few scuffles with commuters who were trying to cross Zila Council Chowk.

Akhtar Ali, a representative of the CPO Faisalabad, arrived at the scene of the protest and told the protestors that they would be provided justice. He said they would arrest the suspects on priority and would take action against the cops who had allegedly taken a bribe. The protesters then called off the protest.

The Mansoorabad SHO told The Express Tribune that they had rounded up Hussain over suspicion that he might have been involved in the hold-up. "We interrogated him but couldn't prove that he had robbed Afzal. So we released him."

Robbers arrested

Separately, Thikriwala police claimed to have arrested three robbers had said they had seized unlicensed weapons from them. The Thikriwala SHO said they had received a tip- off and conducted a raid at a gang hideout near the Denga railway level crossing. They arrested three men Liaquat alias Helmet, Adnan alias Khurpa and Nadeem alias Billa. Police said they had seized two pistols, a repeater gun and several bullets from them and had registered a case against them.The suspects confessed that they had robbed people in Thikriwala, Saddar and Sandal Bar police precincts.

Published in The Express Tribune, April 6th, 2016.
COMMENTS
Comments are moderated and generally will be posted if they are on-topic and not abusive.
For more information, please see our Comments FAQ