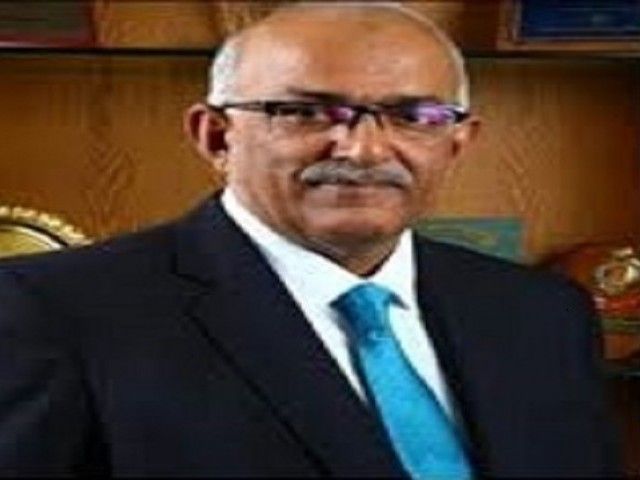 ---
KARACHI: The Sindh High Court (SHC) extended on Tuesday the pre-arrest bails granted earlier to the provincial chief secretary and former Karachi commissioner in separate cases relating to alleged illegal land regularisation cases made by the National Accountability Bureau (NAB).

The bench, headed by Justice Ahmed Ali Sheikh, fixed the bail applications on May 10.

In August last year, the province's top bureaucrat, Muhammad Siddique Memon, had gone to the high court stating that NAB was accusing him of illegally regularising and allotting six acres of land in Karachi's Scheme 33.

The chief secretary said he had been served a call-up notice by the bureau, calling him for questioning in the case. He claimed that neither had he allotted such land nor had he regularised it. "Therefore, the notice from NAB is mala fide and interference in the smooth functioning of the Sindh government," he added.

The petitioner maintained that NAB's call-up notice is illegal and unconstitutional since he has no role in the commission of the alleged offence. Therefore, Memon pleaded the court grant him bail before arrest to enable him to appear before the NAB for questioning.

Previously, the SHC had granted him interim pre-arrest bail for a sum of Rs500,000 surety.

During Tuesday's proceedings, the two-judge bench extended his bail till May 10, when the matter will be taken up again.

Former commissioner's bail

Meanwhile, the same bench extended the interim pre-arrest bail granted earlier to former Karachi commissioner, Syed Hashim Raza Zaidi.

In September last year, Zaidi had approached the SHC saying that NAB issued him a call-up notice about inquiry over the allotment of 16 acres of land to Ahsan Dreamland Housing Project on fake documents.

The petitioner said he was working as an executive district officer on October 12, 2005, and had nothing to do with the allotment. The petitioner had passed on the case of Allah Bux, who was then in occupation and ownership of 16 acres adjacent to the land belonging to the Ahsan Dreamland Housing Project.

Zaidi stated that NAB was harassing him in the alleged inquiry. Maintaining that he is willing to join the investigations, Zaidi apprehends his arrest at the hands of NAB authorities. He also pleaded the court grant him pre-arrest bail.

Published in The Express Tribune, April 6th, 2016.
COMMENTS
Comments are moderated and generally will be posted if they are on-topic and not abusive.
For more information, please see our Comments FAQ