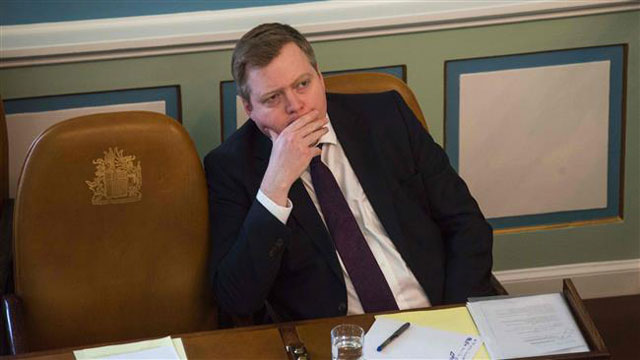 ---
STOCKHOLM: Iceland's Prime Minister Sigmundur David Gunnlaugsson said on Tuesday he would dissolve parliament and call a new election if he did not receive the backing of coalition partner the Independence Party to remain in office.

PM Nawaz's family hit back after Panama Papers leak

Pressure has been mounting on Gunnlaughsson to resign after leaked documents showed his wife owned an offshore company with big claims on Iceland's collapsed banks. He spent the morning in talks with Finance Minister and Independence Party leader Bjarni Benediktsson.

Panama Papers scandal sparks chorus of denials

"I went over that with the head of the Independence Party that if the MPs of the party did not feel up to supporting the government...I would dissolve the parliament and call for new elections as soon as possible," Gunnlaugsson said on his Facebook page.

Messi denies tax evasion in Panama Papers scandal

On Monday, the opposition filed a motion of no-confidence in the prime minister and thousands of protesters gathered outside parliament in a sign of growing anger about what the opposition said was the failure of Gunnlaugsson to disclose a conflict of interest over his wife's company.

Another demonstration is planned for later on Tuesday.
COMMENTS
Comments are moderated and generally will be posted if they are on-topic and not abusive.
For more information, please see our Comments FAQ