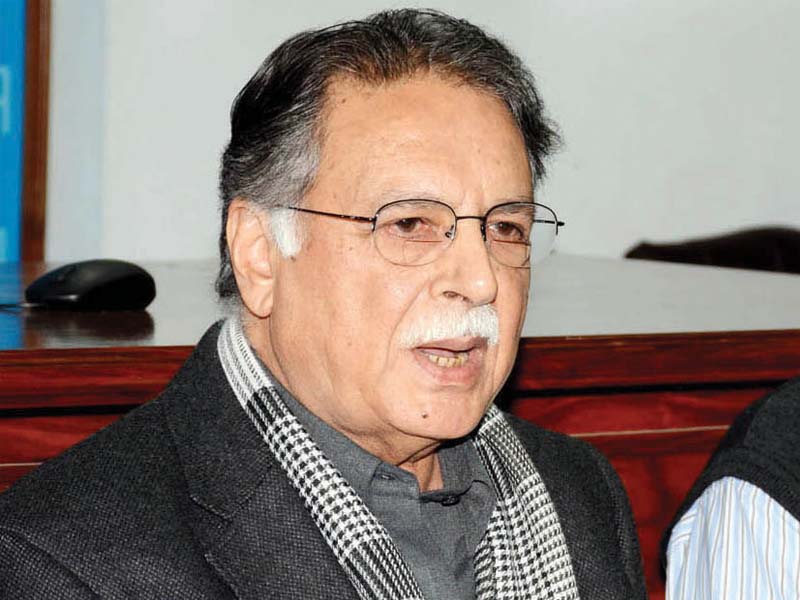 ---
ISLAMABAD:



Information Minister Pervaiz Rashid said on Monday that Panama documents have confirmed the stance of Prime Minister Nawaz Sharif and Punjab Chief Minister Shahbaz Sharif that they have no assets abroad.




Talking to media persons after attending the launching of Islamabad travel guide book here, he said that Pakistan Tehreek-e-Insaf Chairman Imran Khan has been making baseless allegations against the PML-N leadership, but the Panama documents have proved him wrong.

Imran demands immediate probe in Sharif family's alleged offshore wealth

To a question, he said some members of prime minister's family have been living abroad since they were forced out of the country in late 90s and were not allowed to return home which compelled them to establish their businesses abroad.

He said that PM Nawaz's sons set up businesses with white money that was duly declared and taxed according to the law of land where they were living.




PM Nawaz's sons have been paying taxes regularly and their assets were legal, the information minister said. He questioned whether those levelling baseless allegations can certify that their relatives living abroad are getting their education from church charity.

After all someone is paying for their expenses and they do have their businesses, he added. He said that Imran Khan has the habit of making mountain out of a molehill.

He advised Imran that if he had any proofs against Sharifs, he should knock the doors of international courts or approach National Accountability Bureau, but stop media trial of the government.

PM Nawaz's family hit back after Panama Papers leak

The minister said that in 1999 the Sharifs were forced to leave the country and their businesses were closed and their family home was converted into an old-age home.

The minister said that Nawaz had a clean track record and even his enemies could not register any case of misappropriation for the mega projects he had launched in his official capacity. 

Published in The Express Tribune, April 5th, 2016.