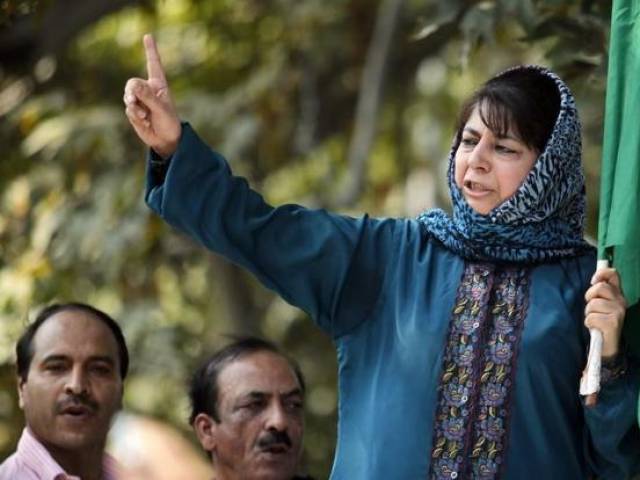 ---
JAMMU: Mehbooba Mufti was sworn in as first woman leader of Indian-administered Kashmir's on Monday, taking over from her father nearly three months after he died in office.

The  state had been ruled directly from New Delhi since the death in January of Mufti Mohammad Sayeed, who formed an uneasy alliance with the nationally ruling Hindu nationalist Bharatiya Janata Party after a 2015 election.

His daughter, who heads the moderate People's Democratic Party (PDP) that he founded in 1999, had initially appeared reluctant to continue the unpopular coalition.

The PDP's main support base is among Muslims in the Kashmir Valley, the epicentre of a separatist insurgency that broke out in 1989. But the party stops short of calling for independence for the Himalayan region.

Mehbooba Mufti reached an agreement at a meeting with Prime Minister Narendra Modi last month, although the terms of their deal have not been disclosed.

Her swearing-in takes the number of female chief ministers in India to five, although she is the first woman to serve in the post in the deeply conservative state of Jammu and Kashmir.

Published in The Express Tribune, April 5th, 2016.
COMMENTS
Comments are moderated and generally will be posted if they are on-topic and not abusive.
For more information, please see our Comments FAQ