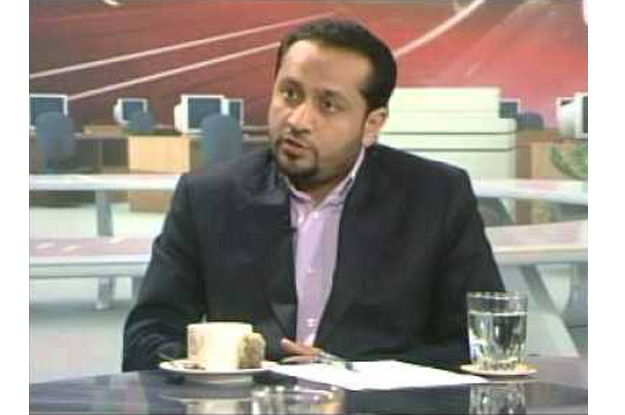 ---
LAHORE: Parliamentary Health Secretary Khwaja Imran Nazir said on Monday that crackdown on businesses involved in production of spurious drugs was a priority of the government.

He was addressing a press conference regarding the first ever international workshop on ensuring quality standards in the pharmaceutical industry scheduled to be held in the city on April 7. Nazir, also a vice chairman of Chief Minister's Taskforce on Spurious Drugs, said that the day-long conference would feature around 150 delegates. He said foreign delegates would come from the United States (US, Singapore, Japan and Australia. State Minister for Health Saira Afzal Tarar and Adviser to the Chief Minister on Health Khwaja Salman Rafique would also attend the workshop, he said.

On the Chief Minister's Taskforce on Spurious Drugs' performance, Nazir said that in a year it had carried out several operations and registered around 600 FIRs against those involved in producing and marketing counterfeit medicine. "Most of the pharmaceutical companies were producing quality medicines. There are a few black sheep in the industry that should be exposed," he said. He said the crackdown would continue and action would be taken against the businesses found violating rules and regulations and playing with innocent lives.

Nazir said the performance of drug inspectors had improved since the implementation of an e-monitoring system. He said the system had been developed with the assistance of the Punjab Information Technology Board (PITB) to improve efficiency and transparency in the department affairs. Hardworking officials should be rewarded and those found inefficient and irresponsible penalised, he said.

Pakistan Pharmaceutical Manufacturers Association (PPMA) central president Hamid Raza was also present at the occasion. He assured full support of the association in the campaign against production and marketing of spurious drugs. He said Pakistan was one of the 25 countries where most of the domestic demand for medicines was taken care of through domestic production. Around 90 per cent of the medicines used in the country were produced locally by around 700 pharmaceutical units, he said. Pakistani pharmaceutical companies were exporting medicines to countries like the United Kingdom and Germany, he said. The annual volume of medicine exports was nearly $200 million, he added. Raza said prices of medicines in Pakistan were lower than most other countries in the region.

Published in The Express Tribune, April 5th, 2016.