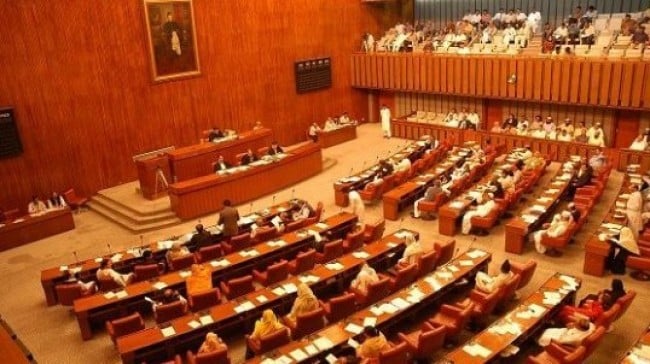 ---
ISLAMABAD:
The opposition parties walked out of the house in protest of non-implementation of Aghaz-e-Haqooq-e-Balochistan package and non-operational status of Gwadar Port on Tuesday.
Senator Hasil Bazinjo said that no implementation has been made on the Balochistan package so far.
Mr Bazinjo walked out of the house after his satement followed by opposition members from PML-N, PML-Q and JUI.
During the Senate session, the Alternate Energy Bill was also tabled by the Minister of Water and Power, Raja Pervaiz Ashraf.
But the bill was opposed by Senators Raza Rabbani, Haji Adeel, Wasim Sajjad and Tariq Azeem. They said that the Bill was against the guidelines of the 18th amendment.
Questions were also raised in the house regarding recent promotions and appointments made in National Bank.
Chairman Senate has sought a complete record of the appointments made in the bank.