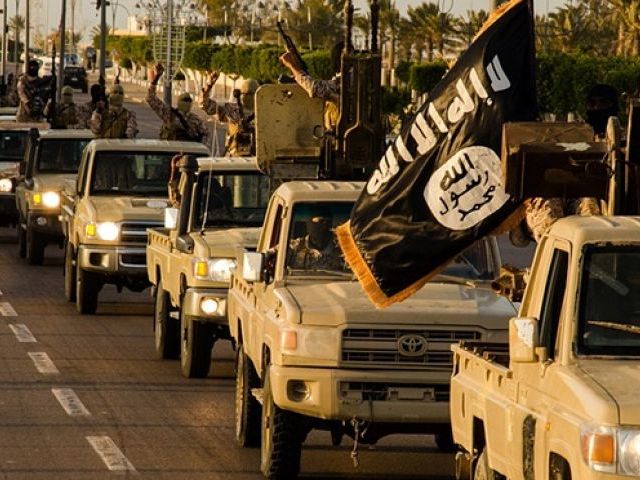 ---
KUNAR: Dozens of fighters loyal to Islamic State in Afghanistan have relocated into the eastern province of Kunar following an intense campaign by US warplanes and Afghan forces, officials said Thursday.

Local Islamic State leader Hafiz Saeed is believed to be among those who fled to Kunar from neighbouring Nangarhar province, Kunar's police chief and an army spokesman said.

Islamic State, also known as ISIS, ISIL, or Daesh, is a relatively new force in Afghanistan and has violently challenged the much larger Afghan Taliban movement in pockets of the country's east.

Islamic State smuggling timber into Pakistan, say Afghan officials

In the past few months, however, stepped-up US air strikes and a campaign by allied Afghan government forces have driven some from their main territory in Nangarhar, officials said.

"Daesh faced very heavy casualties in Nangarhar, so they have changed their battleground and came to Kunar," police chief Abdul Habib Sayedkhil said.

He said intelligence indicated that Hafiz Saeed and several dozen fighters had relocated to Kunar's Serkany district, next to the Pakistani border.

"Kunar is a mountainous and forested province, and can be a very good hideout for Daesh fighters," Sayedkhil said.

Kunar drone strike: Son of TTP's ex-deputy chief among the dead

Shereen Aqa, a spokesperson for the Afghan National Army's 201 Corps, also said Saeed and his fighters had relocated from their main territory in Achin district of Nangarhar into Kunar.

The militant group numbers some 1,000 to 3,000 members in Afghanistan, a US military spokesperson said in February.

US President Barack Obama granted the American military the authority to conduct air strikes against IS in January.

Fighters joining Islamic State are typically former members of the Afghan Taliban or the separate Pakistani Taliban.

Adding Islamic State into Afghanistan's mix of various militants could further destabilise Afghanistan just as the US has been seeking to withdraw more troops after handing most fighting over to Afghan government forces.

Islamic State-backed radio resurfaces

The NATO-led coalition in Afghanistan declared its combat mission over at the end of 2014, 13 years after sponsoring an military intervention to topple the Taliban's former government.

Roughly 9,800 US troops, mostly military trainers and advisers, remain in Afghanistan. With violence near the worst since 2001, Obama is under increasing pressure to revise plans to cut that number to 5,500 by the end of 2016.
COMMENTS
Comments are moderated and generally will be posted if they are on-topic and not abusive.
For more information, please see our Comments FAQ