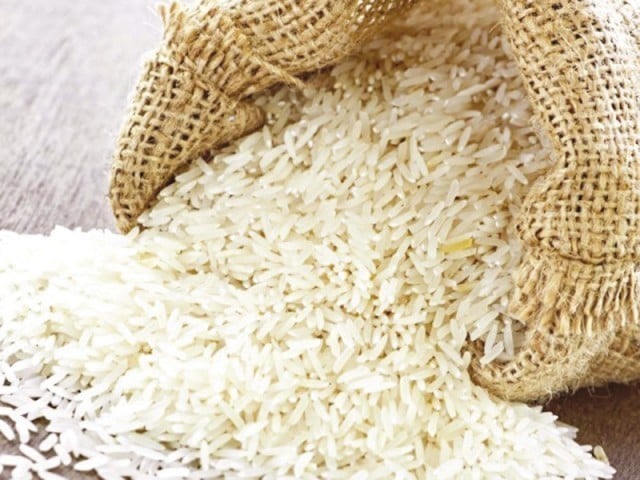 ---
ISLAMABAD:



Commerce Minister Khurram Dastgir announced on Tuesday a three-year Strategic Trade Policy Framework 2015-18 that set an ambitious target for scaling up country's exports from the current $24 billion to $35 billion by the end of fiscal year 2018.




The four basic objectives of the policy framework include enhancing annual exports to $35 billion, improving export competiveness, transition from factor-driven to efficiency and innovation-driven economy and finally increasing Pakistan's share in regional trade.

Speaking at a press conference, Dastgir said export competitiveness would improve by focusing on quality infrastructure, labour productivity, access to utilities and technological development.

Apart from this, attention will be paid to compliance with local and international standards and their convergence, protection of intellectual property and an efficient dispute resolution mechanism.

The minister stressed that issues pertaining to the monetary policy, tariff and tax regime and industrial and investment policies would be addressed to clear the way for access to regional and international markets.

"The export target is realistic and achievable; it has been set by taking all trade bodies, stakeholders and foreign missions on board," the minister remarked. "Our policy focus is on diversification and sophistication of exports."

The minister assured the exporters of immediate benefits and facilities under the policy and said the State Bank of Pakistan would disburse funds expeditiously and transparently. "We have already set a budget for implementation of the framework policy," he said.

In the short term, the government will push for export of basmati rice, horticulture, meat and meat products as well as jewellery to target markets in Iran, China, Europe and Afghanistan.

However, the policy offers nothing specific for the textile industry. The minister justified that by saying that textile was dealt by a separate ministry that offered a special package for exports.

Technological advancement

The policy framework identifies the use of inefficient technology as a major constraint to exports of products like fans, home appliances, rice, cutlery and sports goods.

In order to adopt modern technology, the government will provide an incentive in the shape of 20% investment support or 50% mark-up support up to a maximum of Rs1 million per annum per company. This assistance will be available for import of new plant and machinery.

The government expresses the hope that leather, pharmaceutical, fisheries and surgical instrument industries will lead to a quantum jump in overall exports.

Grants

In an attempt to give a push to these sectors, the state will provide matching grants up to a maximum of Rs5 million for specified plant and machinery to improve product design and encourage innovation in small and medium enterprises (SMEs) and exports. A common facility centre will also be established for the surgical tools sector.

Under the policy, the government will offer a matching grant to promote branding and certification for a faster growth of SMEs and exports through the registration of intellectual property.

With the objective of reducing the cost of doing business and increasing competitiveness, exporters of value-addition sectors will be offered drawback of local taxes and levies on free-on-board value of exports if they rise 10% and beyond.

The policy is also aimed at containing wastage of agricultural produce and enhancing the income of farmers. For this, the government promises 50% support on the cost of imported new plant and machinery for the specified under-developed regions or 100% mark-up support on the cost of imported new plant and machinery across the country.

A plan is being adopted to make inroads into the markets of Africa, Commonwealth of Independent States and Latin America. These will be tapped through market research, opening new trade missions, holding exhibitions, exchanging delegations and developing linkages through the Export-Import Bank.

Talking about the new auto policy and its implications, Dastgir said the government intended to produce cars and vehicles of international standard and encourage new players.

Published in The Express Tribune, March 23rd, 2016.

Like Business on Facebook, follow @TribuneBiz on Twitter to stay informed and join in the conversation.