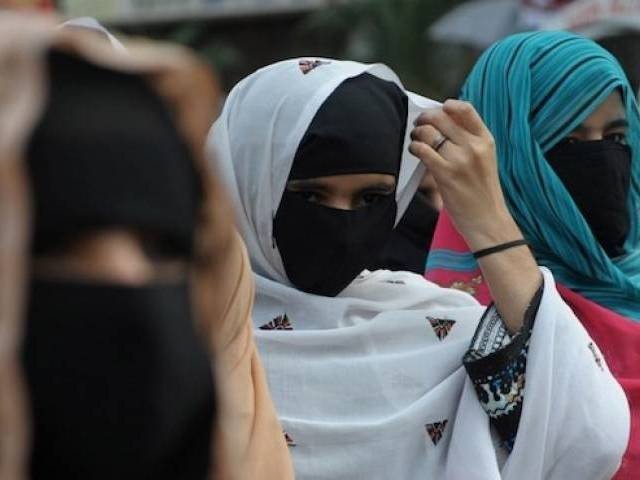 ---
ISLAMABAD: A women rights body has urged the Punjab government to stay put against obscurantists who are opposing women protection law.

In a letter written to President and Punjab Chief Minister, Women's Action Forum (WAF), has welcomed the passage of the Punjab Women Protection Act as an important step towards addressing domestic violence.

The forum appreciated the government for standing up against what it called bullying by the conservative elements in the society and expressed its hope that it would continue to do so.

It said that that the opposition to the law was not spontaneous frenzy but a deliberate whipping up of religious sentiments based on fallacies and distortions about the act.

"The regressive elements of the society have created this showdown as a conduit for a larger battle that the state and government of Pakistan have decided to fight against extremist thought and action," the statement reads.

The rights group states that similar laws have been passed in Balochistan and Sindh without provoking any such hysteria.

"Given the Punjab government's crackdown on hate speech, regulation of madrassahs and other efforts to promote progressive and democratic values, the extremists have chosen to fight back through discrediting women's rights because for them, women remain a 'soft target'," the statement further states.

"They say the law will break homes. Any home that is held together by women silently suffering violence and abuse is already broken," the women's rights body argues.

The government's own statistics, collected through the Pakistan and Demographic Health Survey in 2012-2013 records 37per cent of women suffer abuse at the hands of their spouses.

The substantiating evidence is also available from the government-run crises centres and Darul Amans.

The WAF recognises that no religion in the world endorses exploitation and violence against family members, the statement says. The rights body categorically says in the statement that protection of, and care and consideration for family members are among the most fundamental Pakistani family values.

Published in The Express Tribune, March 23rd, 2016.