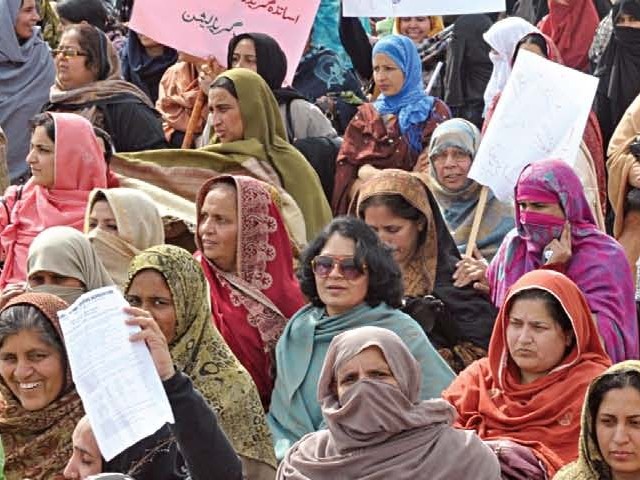 ---
RAWALPINDI: Teachers have taken strong exception to the Punjab government's move to hand over government schools to a private entity and warned to launch a protest demonstration.

The provincial education department has issued a circular about handing over 145 primary schools in Rawalpindi district to the Punjab Education Foundation, a private entity, under a public-private partnership arrangement.

At the same time, the education department has relieved 590 teachers of the privatised schools and handed over their services to the executive district office, education to 'adjust them in other schools'.

The move has sent a wave of consternation among the teachers, who said that the provincial government, through the privatisation of schools, was shirking its responsibility to fix the broken education system.

The teachers claimed that the provincial government and education authorities, instead of addressing the grievances of the teachers, were privatising all government schools and colleges in phases.

The Punjab Teachers' Union Rawalpindi chapter has threatened that they will come on the streets if the authorities did to back off from the privatisation process.

An official of the education department wishing not to be named said that graduates will be inducted into the pool of the newly privatised schools on a lump sum pay without offering them perks and privileges.

He said that 400 more primary schools in the district will be privatised in the second phase and a list of these schools has been prepared. The official conceded that adjustment of the 'surplus teachers' will be an uphill task for the education department and hinted that legal litigation could surface if the relieved teachers were not adjusted immediately.

Meanwhile, the district administration has decided to run evening classes in government schools operating in Rawalpindi and Chaklala cantonments.

An official said that the decision has been taken to accommodate those students who were denied admissions in the morning shift.

Published in The Express Tribune, March 22nd, 2016.
COMMENTS
Comments are moderated and generally will be posted if they are on-topic and not abusive.
For more information, please see our Comments FAQ