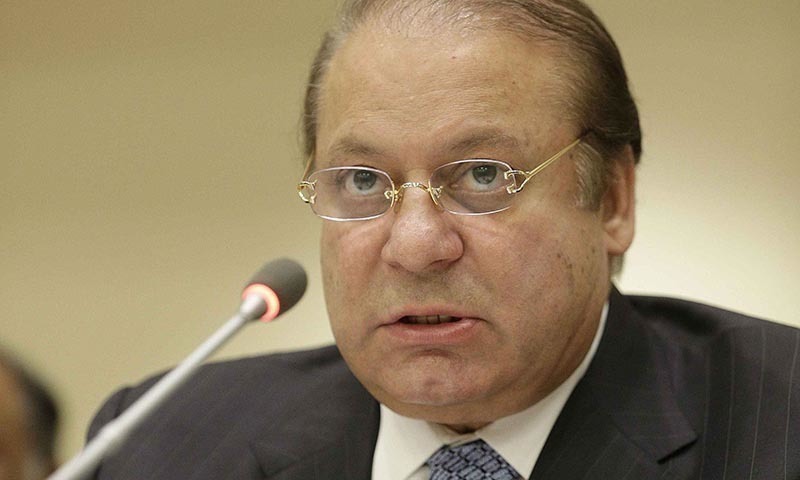 ---
ISLAMABAD: Prime Minister Nawaz Sharif has approved the Strategic Trade Policy Framework (STPF) 2015-18 after an extensive consultative process spanning over a year.

The move has been keeping in view the current trends in global trading environment.

Standing still not an option for Pakistan

All stakeholders in the public and private sectors, including the Federation of Pakistan Chambers of Commerce and Industry, district chambers, trade associations, private businesses, academia and think tanks have been actively engaged in the formulation of the framework.

All procedural and budgetary bottlenecks are also said to have been removed in the STPF 2015-18 to achieve the targets of enhancement of annual exports to $35 billion.




In addition, all business processes have been formulated and the budgetary allocation of Rs6 billion has been approved to implement the trade policy initiatives for 2015-16.

Delay in trade policy causing uncertainty for industries

Under the STPF 2015-18, a short-term export enhancement strategy has also been devised. The estimated cost of the short-term export enhancement measures is Rs450 million for 2015-16 and Rs1,450 million for three years, i.e 2015-18.

The trade policy framework has identified four key pillars: product sophistication and diversification, market access, institutional development and strengthening, and trade facilitation.

PM fixes one hour to meet lawmakers

Prime Minister Nawaz Sharif has fixed one hour from his daily schedule to meet the party lawmakers, albeit with some restrictions.

The prime minister has so far held meetings with 10 party lawmakers at the Prime Minister House, Islamabad, listening to their problems related to their constituencies.

Out of the10 party lawmakers who have so far met the prime minister, one is from K-P, one from south Punjab while the rest of the eight belonged to the central Punjab.

Senators term trade policy a wish list

Taking to The Express Tribune, several party lawmakers seeking their appointments with the prime minister said that only influential MNAs in the party or those having good relations in the PM house can meet the prime minister for one hour.

Published in The Express Tribune, March 21st,  2016.