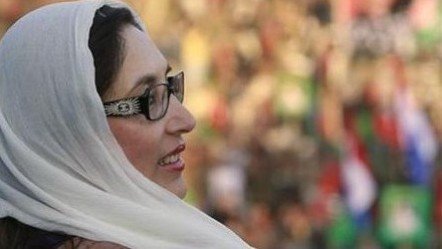 ---
ISLAMABAD: The Pakistan People's Party Core Committee decided to expand probe into the assasination of former Prime Minister Benazir Bhutto.

After the decision, a three-member fact finding commission will not formally hand over its investigation report to Prime Minister Syed Yousuf Raza Gilani today. The fact finding commission was constituted by Prime Minister Syed Yousuf Raza Gilani on April 23rd.

The members of the commission are: Abdul Rauf Chaudhary, Major General Sajjad Ghani and Fiaz Tore.

The commission quizzed Former Director General Military Intelligence Major General Nadeem Ijaz, Former City Police Officer Rawalpindi Saud Aziz, Former District Coordination Officer Irfan Elahi and other officials.

Meanwhile, Prime Minister Syed Yousaf Raza Gilani has said the governmnet will not spare the killers of Ms Bhutto. The prime minister was addressing parliamentarians in the National Assembly.
COMMENTS
Comments are moderated and generally will be posted if they are on-topic and not abusive.
For more information, please see our Comments FAQ