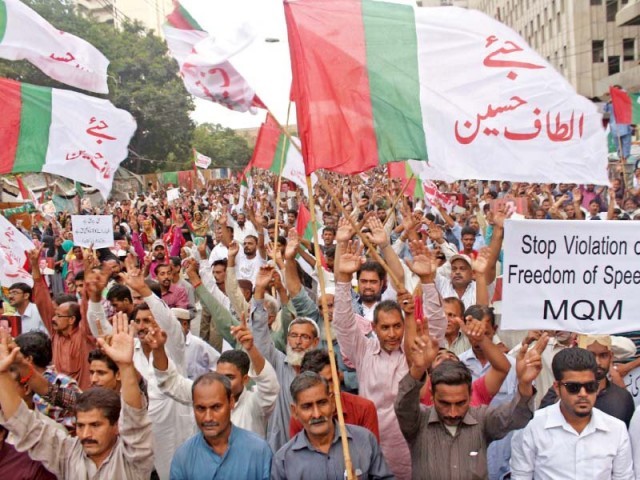 ---
KARACHI: An anti-terrorism court (ATC) released on Saturday an alleged worker of the Muttahida Qaumi Movement (MQM) accused of murdering two police officers in a drive-by shooting in October, 2013.

Inspector Irfan Haider, the then Station House Officer (SHO) of Sir Syed police station, and sub-inspector Shahbaz Ali, the then Station Investigation Officer of New Karachi police station, were shot dead in firing on a tea café near Anda Morr.

The incident was initially deemed an act of sectarian killing as Haider belonged to the Shia sect and was active in community service. However, later on, the investigators linked the incident with a brawl at the makeshift cattle market of the city installed every year for Eidul Azha, in which the policeman had heated arguments with members of the MQM.

The police apprehended a worker of the party, Azhar Mehmood, suspecting him to be one of the assailants, and charged him with the double murder under the anti-terrorism law.

Party activist's killing: Rangers official testifies against MQM worker

The case was heard for more than two years, during which the court examined witnesses and material evidences collected by the investigators. Among the witnesses, however, no one could precisely identify the suspect as the assailant.

While pronouncing his verdict, ATC-V judge Jawaid Alam observed that the prosecution failed to prove the case against the accused and did not bring sufficient evidence on record. Therefore, the accused was acquitted of the charges for lack of evidence.

Illicit weapons

Meanwhile, the ATC-VIII released two alleged workers of the MQM, Adnan and Ilahi, accused of possessing illicit weapons and explosives. Both the suspects were arrested in 2014 by the police in a raid conducted in Eidgah area. However, during the trial, both of them were relieved of the charges for lack of evidence.

Published in The Express Tribune, March 20th, 2016.