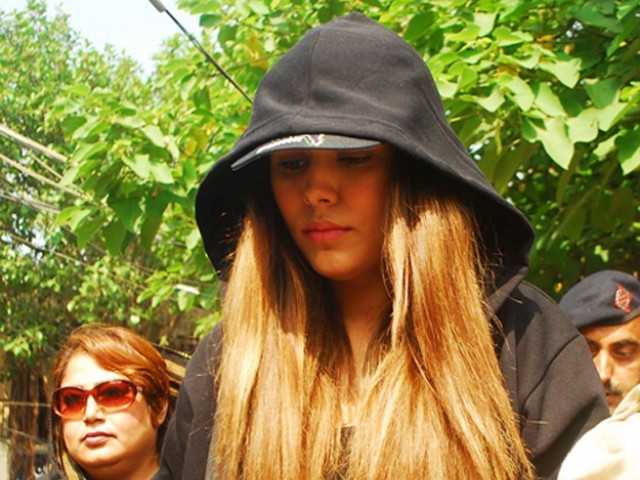 ---
ISLAMABAD: The apex court on Thursday suspended Sindh High Court's (SHC) order to remove supermodel Ayyan's name from the Exit Control List (ECL).

The federal government had approached the SC to appeal against SHC's order calling for the removal of Ayyan's name from ECL.

Money laundering case: Govt petions SC against removal of Ayyan's name from ECL

The federal government through Collector of Customs Model Customs Collectorate earlier this week filed an appeal through Farogh Nawaz Lodhi advocate against the SHC's March 7 order, wherein the interior secretary was directed to immediately remove Ayyan's name from the ECL and submit compliance report within 14 days.

The supermodel was arrested by customs officials from Benazir Bhutto International Airport, Islamabad on March 14, 2015 after $506,800 was recovered from her luggage. She was released from Adiala Jail in Rawalpindi after almost four months in detention. She has already been indicted in the money laundering case but denies the charges.

The appeal stated that all prosecution evidences will be recorded on March 24 and trial is expected to conclude in a short time span, if the petitioner extends due cooperation and seriousness.

SHC orders removal of Ayyan's name from ECL

The government has expressed apprehension that there is a chance that Ayyan may leave the country to escape the proceedings, adding that if she seriously considers herself innocent then appropriate course of action is to pray for expeditious trial.