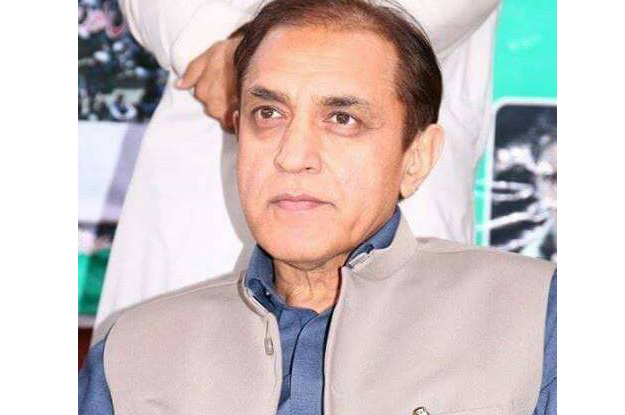 ---
GILGIT: The G-B government has agreed to welcome all moves to legislate on matters involving women and children in the assembly.

This was said by Minister for Housing and Works Dr Muhammad Iqbal at a news conference in Gilgit Sunday.

Iqbal made the comments in response to Pakistan Peoples Party's (PPP) decision to introduce a bill in the G-B Assembly to provide ownership rights of barren land to locals. The announcement had been made on March 10 by PPP G-B President Advocate Amjad Hussain.




"The PPP leadership is misleading people by raising such issues," Iqbal said. "The real issues for which legislation [is required] involve the torture and exploitation faced by women and children, honour killing and deforestation. And we will support [lawmakers] if they bring a bill to this effect."

Indigenous property rights

On March 10, Hussain said his party would table a private bill in the assembly allowing locals to get ownership of barren to locals. He said anybody who opposed this bill "is disloyal to [the] people of my constituency".

The bill will be titled the G-B Village Common Land (Shamilat Deh) Regulation Act 2016 and will ensure compensation for locals if the government acquires their land. Amjad claimed land worth billions of rupees in Diamer, Gilgit, Ghizer, Baltistan and Hunza-Nagar districts was being allocated for China-Pakistan Economic Corridor (CPEC) without compensating their real owners.

Raising doubts

However, Iqbal questioned PPP's motives and asked why the party did not introduce this legislation while it was in power in the region.

"Highlighting the issue now is an attempt to keep itself alive in [the media]," he said. "PPP can do nothing with just one lawmaker in a 33-member assembly dominated by PML-N."

Published in The Express Tribune, March 14th, 2016.
COMMENTS (1)
Comments are moderated and generally will be posted if they are on-topic and not abusive.
For more information, please see our Comments FAQ