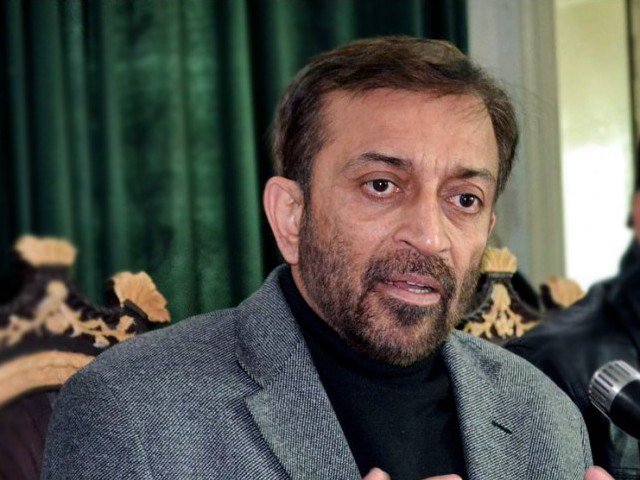 ---
KARACHI:



In a bid to mitigate 'confusion' among workers in the wake of leaders leaving the party, Muttahida Qaumi Movement (MQM) announced on Tuesday to start a cleanliness drive and initiate meetings with workers across the city.




A day after MQM MPA Sagheer Ahmed joined the new party formed by former party leaders Mustafa Kamal and Anis Kaimkhani, the MQM announced to kick off its drive to 'cleanse minds and clean the city'.

Dr Sagheer Ahmed ends 28-year-long association with MQM, joins Mustafa Kamal

Dr Farooq Sattar, who made the announcement at the Khursheed Begum Secretariat on Tuesday, said in a lighter mood the drive would not only clean all the city's garbage, but also the khurafaat [nonsense] in the city.

The plan

On Tuesday, Sattar said, the party had started the 'Awami Rabita Muhim', in which meetings will be held, workers will be addressed, their confusion in the current situation cleared. This will continue till Wednesday (today).

Then, from Thursday, the cleanliness drive will start across the city, which will continue for over a month.

Sattar, flanked by Nasreen Jalil, Mohammad Hussain, Waseem Akhtar, and Arshad Vohra, hit jibes at Kamal and, in an indirect reference to his residence, said, "The drive will also run at Sea View."

The drive, Clean Karachi Campaign, is part of a movement that the MQM is launching to make citizens take ownership of the city.

Starting Thursday morning, MQM workers, including parliamentarians and rabita committee members, will be on the streets every day and cover 12 to 15 union councils daily.

Politicking

In other indirect references, Sattar said all the garbage will be disposed of to its 'ultimate disposal'. He then laughed and said it will be disposed of at Jam Chakro.

Mustafa Kamal's return II

Regarding people leaving the party, he said it was God who was 'cleansing' the party.

Sattar said the MQM is launching the drive on the directives of Altaf and will be using its own limited resources.

The MQM leader said they were approaching all opposition parties to invite them to be part of the drive.

"We won't let any conspiracy [break the unity of] the city," said Sattar.

Published in The Express Tribune, March 9th, 2016.
COMMENTS (1)
Comments are moderated and generally will be posted if they are on-topic and not abusive.
For more information, please see our Comments FAQ