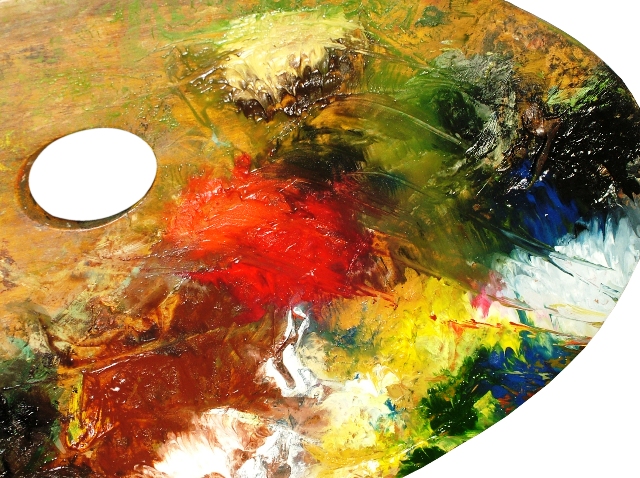 ---
KARACHI: Miniatures are all the rage in Pakistan and internationally, however, there has yet to be an exhibition to evaluate the practice independent of its global trends.

This thought brought together artists Sumaira Tazeen and Mahreen Zuberi and curator Sumbul Khan, who decided that this would be a great opportunity for them and six other artists from across the city to fill the gap. An exhibition titled "The Karachi Miniature" that will feature the works of these artists and Fariha Nadir, Hina Farooqui, Madiha Suboor, Malika Abbas, Nosheen Iqbal and Raheela Abro, opens at the Poppy Seed Gallery today, May 4.

"The works selected for this show encapsulate the philosophical underpinnings of what contemporary miniature practice means to both [Tazeen and Zuberi] and their protégés," said Khan, who is co-curating the show with the two artists. The works displayed at the exhibition vastly vary in terms of medium.

The artists have employed a range of surfaces, from traditional vaslis (paper) to photographs, plastic and wood and while some have used washes of colour and traditional brushwork as their mediums, others have worked with layers of other materials to create threedimensional forms. Zuberi believes that the tools, which include "Technique, material and training", are part of a sensibility which is quite ritualistic.

Tazeen argues that miniature is as much about stylisation and iconographic specificity as it is about patience, perseverance and perfection. Khan feels, however, that these traditions of technique, material and iconography are negotiable in the "contemporary practice", which by definition, reduces the label "miniature" to training that can be used to make art "miniaturesque".

The work on display, however, makes this discussion over semantics redundant as the artists interpret their training as miniature painters as well as their talent in a number of equally challenging ways. While Iqbal creates magical reliefs and sculptures with metal and wire, Farooqui paints a dual existence for her "Motoo series", as she calls it, where the image of Baba Bharat Singh steps out of his traditional surroundings and explores a Karachi in cyanotype in a number of disguises.

He can be seen taking a walk outside a mosque or reclining against a pole in Sunday bazaar. Zuberi uses symbols of the modern world to create minimalistic images and Abbas explores the shrine of Sachal Sarmast by painting on black and white photographs. Tazeen's work is a true reflection of her inherent belief in "specificity". With her brightly painted "Sabz Bagh", Tazeen establishes the perseverance of a miniature painter and at the same time, stamps her piece with her signature contemporary style.

Nadir's "Tanao" series comes across as a comment on the conflict of traditional versus contemporary in the way she has addressed her concerns as an artist while Suboor has used digital prints on vasli to create a dialogue between the two mediums. This collaboration between artists from the Indus Valley School of Art and Architecture and the Karachi University will go on till May 24.
COMMENTS
Comments are moderated and generally will be posted if they are on-topic and not abusive.
For more information, please see our Comments FAQ