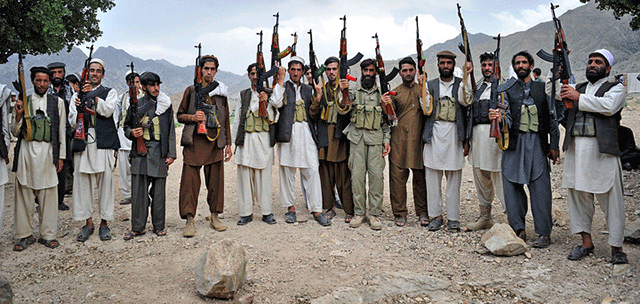 ---
ISLAMABAD: The Afghan Taliban announced on Saturday that they would not join peace negotiations, which were to be held in Pakistan.

"We want to categorically announce that neither the Amir-ul-Momineen (commander of faithful) nor the Leadership Council of the Islamic Emirate has decided to join the talks under the quadrilateral process," a statement from the Taliban leadership council said.

Pakistan to host crucial Afghan peace talks by March

The formal announcement comes amid diplomatic efforts by Pakistan, Afghanistan, China and the United States to hold direct talks between the Afghan government and the Taliban groups by the first week of March.

Earlier, a quadrilateral meeting held in Kabul on February 23 decided that talks between the two groups would be held in Pakistan. Further, the Taliban said their political office in Qatar has not yet been approached for talks and that the group's chief, Mullah Akhtar Mansoor, has not allowed anyone to take part in the talks.

Afghan peace process: Kabul wants 10 'influential' Taliban on the table

Pakistan was scheduled to host direct talks between the government in Kabul and Afghan Taliban, including other insurgent groups, by the first week of March.

Afghan officials had also shared with Pakistan a list of Taliban leaders who they wanted to attend direct talks with.