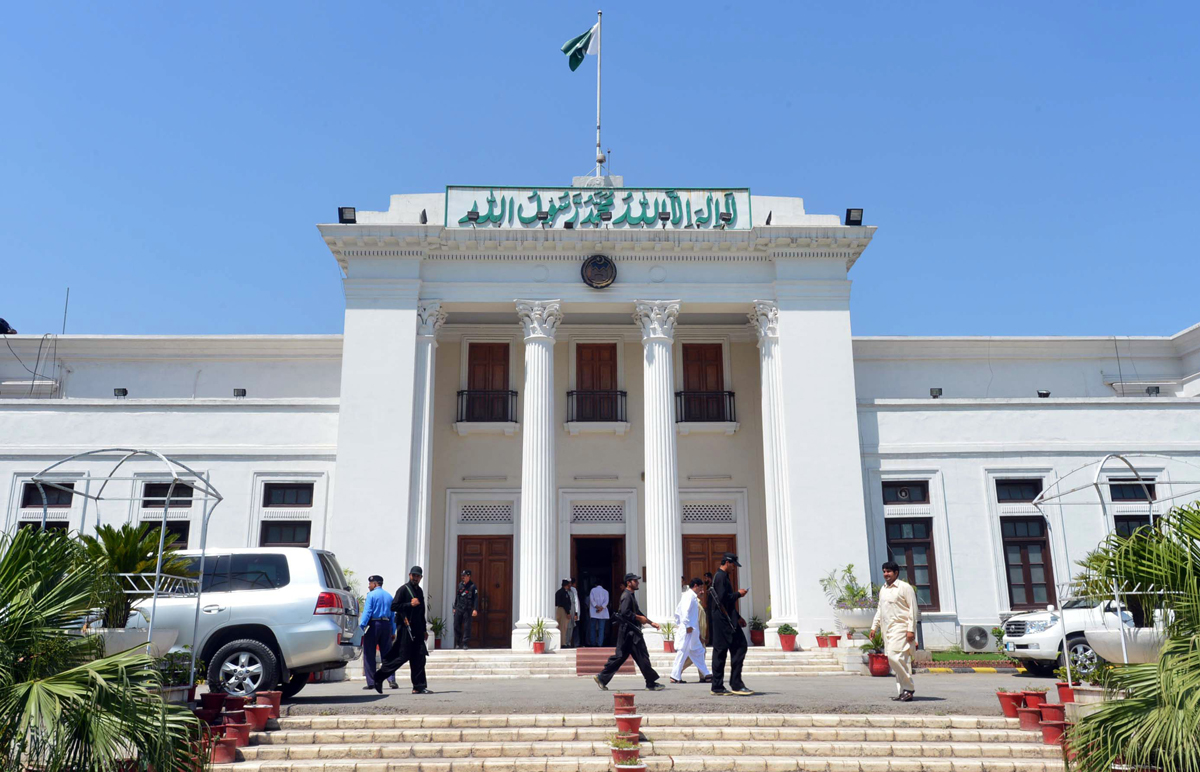 ---
PESHAWAR: Khyber-Pakhtunkhwa Assembly became the first legislative assembly in the country and across South-Asia to computerise legislative business by launching its e-governance system on Friday.

Assembly Speaker Asad Qaiser inaugurated the e-governance system in the assembly by clicking "sign-in" at one of the computer screens installed in the house under the project.

Each member of the house got a touch-screen monitor which will display the daily agenda of the house in the session, avoiding the need to constantly peruse papers.

Briefing the media regarding the new system, Qaiser said, "K-P Assembly has become the ninth assembly in the world to have an e-governance system.

Modus operandi

Qaiser maintained the project will be completed in phases and will cost Rs78 million.

"We have established a committee comprising members from K-P Public Procurement Regulatory Authority (KPPPRA), anti-corruption and information and technology departments that will ensure transparency of the system."

In reply to a question regarding members' training of the e-governance system, Qaiser said everyone already uses a mobile which, in itself, is a computer.

He added, "In addition, a two-day training will also be provided to members explaining the functioning of the system which will be adopted from the 16th session [the next session]."

Streamlining

Explaining the reasons for adopting this system, Qaiser said, "Computers have become a basic part of our everyday life and we need to make our legislative business at par with modern technology. He added, now all legislation will be available at one table.

Information Technology Assembly Director Attaullah Khan told The Express Tribune the project will be completed in evolutionary phases throughout the year.

He said the stationary costs of the house during the session are exorbitant. "Sometimes a single question costs us up to Rs200,000 to get copies.

The system will relieve us of printing problems, bring a paperless environment; expediting the legislative process and increasing assembly output."

Attaullah also said the project has live-streaming service for the public ensuring they are able to see the assembly proceeding live on internet.

He elaborated screens installed in the house for each member have software application related to legislation process where all items on daily agenda will be available – just a touch away.

The project has a separate application for expediting and improving the working of public accounts committees which will automate their businesses and tasks, speeding up their work.

Similarly, the house's standing committees will have separate application formulated according to their needs and workings. Applications for facilitation of the assembly secretariat staff based on their needs will also be available. "Now, the biometric system of the house will be linked with the application and separate database of each employee, officer, vehicle and store that will automatically ensure accountability and transparency," Attaullah explained.

Published in The Express Tribune, March 5th, 2016.

 
COMMENTS
Comments are moderated and generally will be posted if they are on-topic and not abusive.
For more information, please see our Comments FAQ