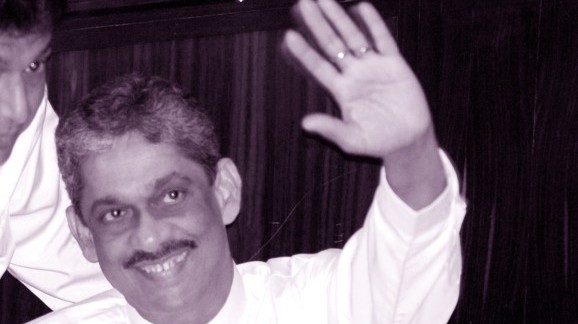 ---
COLOMBO: Sri Lanka's court of appeal on Monday suspended a court martial against former army chief Sarath Fonseka, who tried to unseat the president in elections earlier this year.

The court ordered the military tribunal that began hearings against Fonseka in March to halt its work until a decision has been made on the validity of the military's legal proceedings. Fonseka, who was defeated at January presidential elections by the incumbent, Mahinda Rajapakse, was arrested soon after the polls and charged with engaging in politics before he quit the army in November. He also faces a second court martial on charges of corrupt military procurements.

He says both sets of charges are part of a political vendetta. Fonseka last year led the military to victory over Tamil Tiger rebels, ending decades of ethnic conflict on the island, but he and Rajapakse later fell out. He remains detained at Colombo's naval headquarters, from where he contested parliamentary elections in April, winning a seat in the 225-member assembly.

"The suspension of the first court martial is a big victory for General Fonseka," fellow legislator Tiran Alles told AFP. "Now that we have this decision we will file another appeal to suspend the second court martial." A court martial hearing scheduled for Tuesday was cancelled because it clashed with a sitting of parliament, a military source said, adding that Fonseka would be escorted to parliament, as he was for the first session.

The Supreme Court earlier refused to order Fonseka's release from military custody pending a slew of cases filed by him and his wife Anoma challenging the legality of the military courts. Fonseka has also petitioned the Supreme Court challenging Rajapakse's re-election, alleging the vote was rigged, which the government denies.

Rajapakse, who has a firm grip on power in Sri Lanka, has been accused by political opponents and international human rights groups of suppressing dissent since his resounding re-election.
COMMENTS
Comments are moderated and generally will be posted if they are on-topic and not abusive.
For more information, please see our Comments FAQ