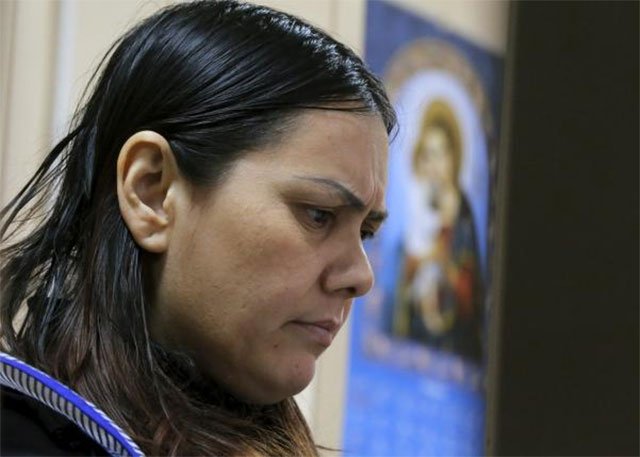 ---
MOSCOW: An Uzbek woman accused of murdering a child in her care and brandishing the child's severed head outside a metro station, said on Wednesday in a Moscow court that "Allah ordered" her to carry out the act.

Gulchekhra Bobokulova, a 38-year-old mother of three sons, made the comment to reporters on the way into the courtroom. She also replied "yes" when asked if she accepted her guilt.

Woman arrested in Moscow for murder after brandishing child's severed head




On Monday, police wrestled Bobokulova to the ground as she was displaying the severed head of a child outside a Moscow metro station, in an incident that stirred fears of a terrorist attack.

An investigator speaking in the court said that to date no one else had been found who was involved in the crime. Russian officials have said Bobokulova was suffering from mental health problems.




Lifenews.ru, an online news portal with close contacts to the police, published video footage of a woman it identified as the nanny. Clad in black, she was seen wandering around the street holding up a child's severed head high in the air.

Russian woman stabs grandson, 5, over TV remote

One reporter, from the RBC daily, said the woman had also been heard screaming "Allahu Akbar" (God is Great).

Investigators said the murdered child was three or four years old and that the nanny had killed her in the family's Moscow flat before setting fire to the premises and fleeing.

The motive for the crime was unknown, they said.
COMMENTS (5)
Comments are moderated and generally will be posted if they are on-topic and not abusive.
For more information, please see our Comments FAQ