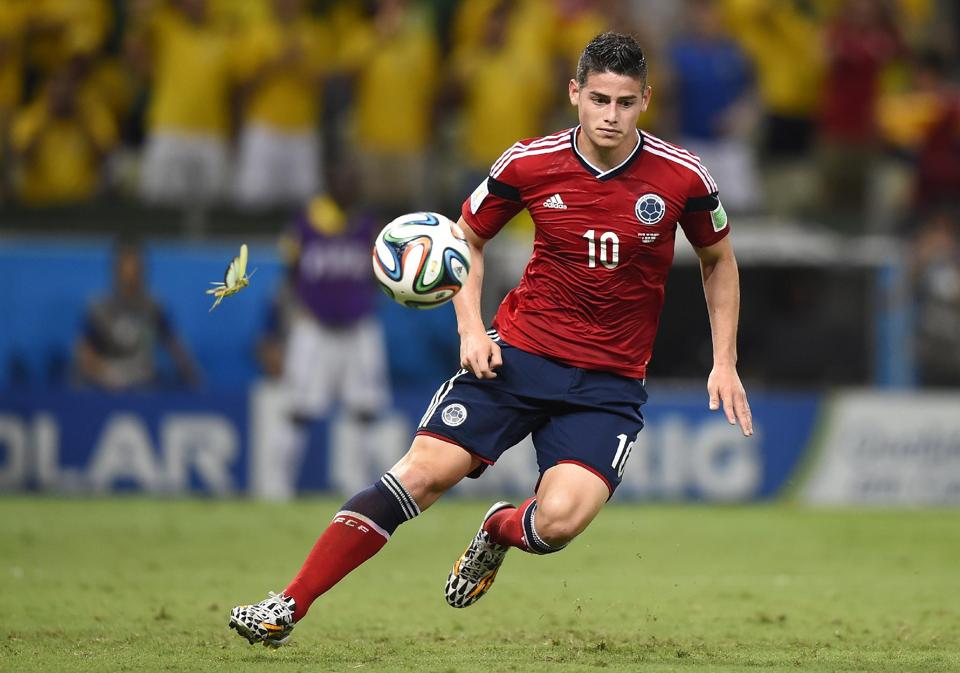 ---
MADRID: Real Madrid star James Rodriguez has been fined 10,400 euros ($11,343) for fleeing from police after being caught speeding at 200 kilometres per hour, a government delegate confirmed on Tuesday.

The Colombian was followed by police to Madrid's Valdebebas training ground in the north of the city on January 1 after being caught speeding by an unmarked police car.

"He has been sanctioned for not obeying the agents that tried to detain him on various occasions," Concepecion Dancausa said in a press conference.

We don't need to be friends to play well together, says Ronaldo

On top of the fine, the 24-year-old faces a separate judicial process for speeding.

The fine is the maximum amount that can be imposed for a serious case of disobedience or resistance towards the authorities.

Benzema admits to lying over sex tape - report

According to press reports, the top scorer at the 2014 World Cup defended his actions once he stopped for the officers inside the training ground by claiming he feared he was being pursued by kidnappers.
COMMENTS
Comments are moderated and generally will be posted if they are on-topic and not abusive.
For more information, please see our Comments FAQ