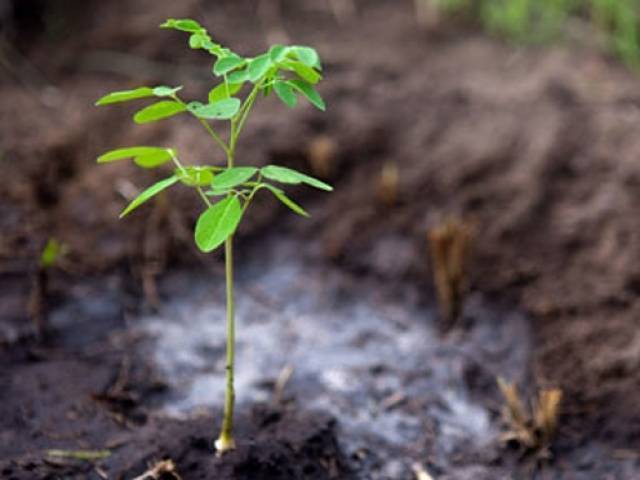 ---
ISLAMABAD: The capital's civic agency on Sunday announced that it would plant over 0.3 million saplings of different species during the upcoming spring.

The "Spring tree plantation drive" will be carried out in collaboration with different government and non-governmental organisations, other civil society groups, students and the Islamabad Chamber of Commerce and Industries (ICCI).

"The CDA will plant 225,000 saplings in rural areas of the city, while 75,000 saplings in urban areas including residential sectors, median strips of avenues, greenbelts along major highways, and at parks," the CDA Spokesperson, Ramzan Sajid said.




He informed The Express Tribune that the civic agency organised spring and monsoon tree plantation drives every year, to highlight the importance of a green environment, and to educate people of the city, so that they could play their due role in enhancing the green character of the city.

Sajid said that the environment wing of the civic agency carried out routine plantation throughout the year.

The drive will continue for two months, and arrangements have been made to distribute free-of-cost saplings to the residents of the city.

After completion of these development projects, CDA meets the deficiencies of greenery not only to maintain but further add to the beauty and natural green character of the city. For this reason, CDA plant four trees to compensate one chopped tree, while executing development projects. CDA also prefers to plant indigenous species, which have the ability to withstand local weather changes.

Published in The Express Tribune, February 29th,  2016.