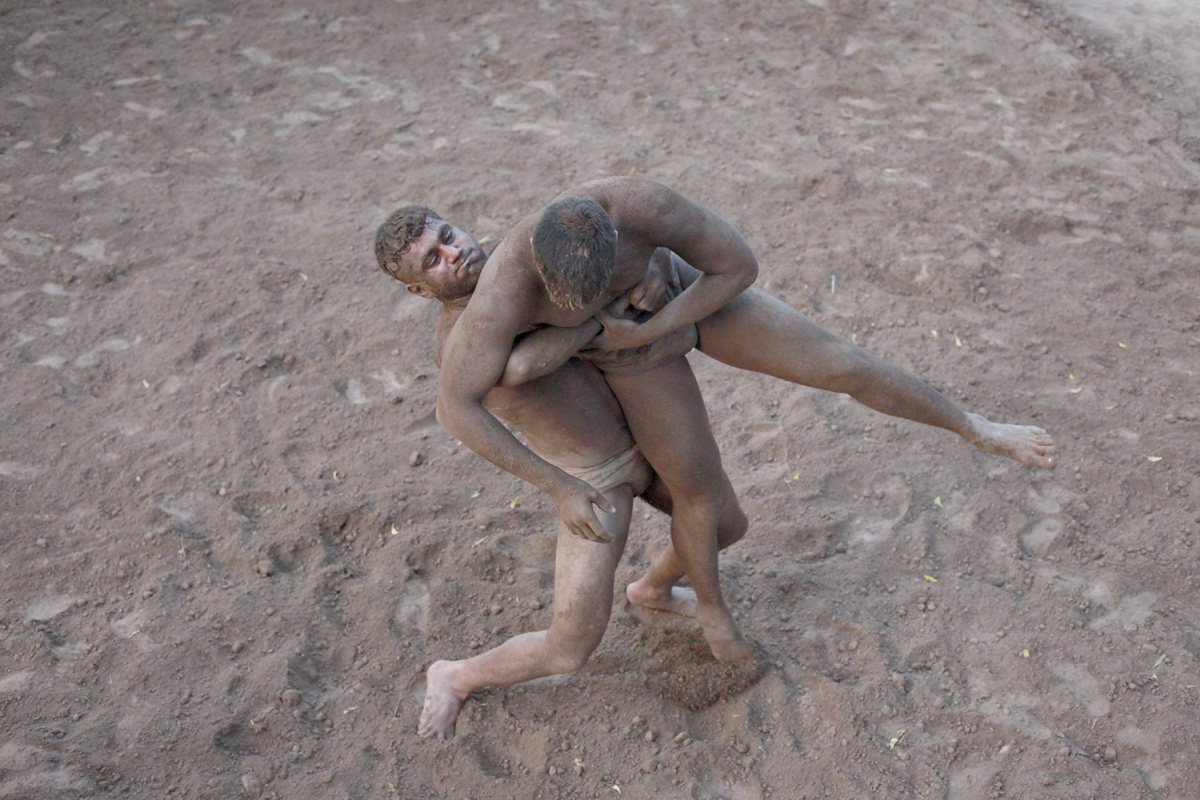 ---
MULTAN: Hundreds of Pakistanis cheered and chanted through a traditional wrestling match in the central city of Multan Saturday as drum beats attracted more fans in a bid to revive the dying sport.

Government neglect and poverty has helped consign the glorious feats of Pakistani wrestlers to fast-fading memory. Only a handful carry the torch for the next generation and few command the thousands of spectators of days gone by.

From 1954 to 1970, Pakistan won 18 wrestling gold medals in the Commonwealth Games, five at the Asian Games and a Bronze in the 1960 Olympics.

Pakistani wrestler wins gold at South Asian Games

But only a handful of medals have been won since then. Rings that once thronged with thousands of spectators are now silent.

In Multan, however, the spirit of the sport was alive and well, with the tournament attracting wrestlers from different cities and the crowd peppered through with young and old spectators -- though the numbers have dwindled from the glory days of kushti, or traditional wrestling.

"We organised this tournament to ensure the sport lives on," said ex-wrestler Indrees Butt.

"Traditional wrestling is part of our society," added spectator Zawar Baluch.

"This sport can save our youths from indulging in bad habits. They want to be become Pahalwans (wrestlers) which would help create a good impression among people in the society day by day."

Tournament winner Mohammad Raheel Butt said the competition was "tough" but that he won "with the grace of God".

He faced competitors such as the ambitious but less reverent Imran Mailsi, who said wrestling was the family profession.

Swan bags Pakistan's first gold at South Asian Games

"A lot of people come to see Kushti in the Akhara (mud-wrestling court), where they pray for us which amuses me," he told AFP.

"We want this traditional wrestling to continue here. Inshallah (God willing), I will become the Rustom-i-Pakistan (Champion of Pakistan)."
COMMENTS
Comments are moderated and generally will be posted if they are on-topic and not abusive.
For more information, please see our Comments FAQ