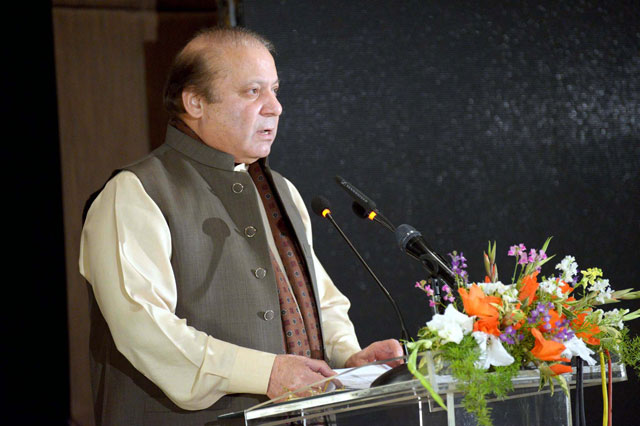 ---
Prime Minister Nawaz Sharif on Monday said that there is no honour in honour killing and steps are afoot to bring about legislative and administration changes for women in Pakistan.

"We are proud of Sharmeen Obaid-Chinoy's significant achievement and her work is an inspiration for the cause of social change for women worldwide," the premier said. The premier was addressing a gathering at the screening of Sharmeen Obaid-Chinoy's Oscar-nominated documentary "A Girl in the River: The price for forgiveness" at PM Secretariat.

Sharmeen Obaid-Chinoy's documentary bags Oscar nomination

"More than the awards, Chinoy's greater contribution lies in her choice of her themes which are technically difficult and socially challenging," the PM said.

"She [Sharmeen Obaid] has drawn our attention to the dark side of societal behaviour; something about some of us choose to remain uninformed," he added.

"The long struggle for rights of women across culture and ages has always been challenged by reactionary forces, but nothing can justify oppression."

Such despicable practices are repugnant to the teachings of Islam, and for that matter, any other religion.

Islam grants full rights to women with the Quran and the Prophet (PBUH) giving clear directions for the same, Nawaz said.

"We are striving to give women their rightful place in the society, both economically and politically and end all sorts of violence against them and bring the perpetrators of attacks on them to justice," the PM added.

Let's call honour killings pre-meditated murder: Sharmeen

Pakistan has representation of women in all walks of life and they are even lawmakers, the premier added. PM Nawaz also commended the Oscar-winning filmmaker for her remarkable success.

Earlier, addressing the gathering, Sharmeen Obaid-Chinoy said, "Speaking the truth is difficult in Pakistan but the courage given by my father enabled me to take the initiative." Sharmeen said that her father stood with her towards her ambition and she was happy that the film was being screened in Pakistan.

Sharmeen Obaid-Chinoy mingles with Hollywood bigwigs at Oscar luncheon

The documentary follows the story of an 18-year-old girl, a rare survivor of an honour killing attempt, who falls in love and lives to tell the tale. Previously, Chinoy's work 'Saving Face' bagged the Oscars for Pakistan for the first time.