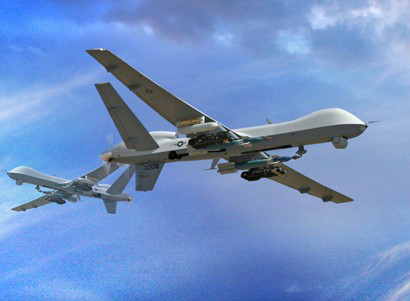 ---
PESHAWAR: Six people were killed in a US drone strike in Marsi Khel area in North Waziristan on Monday.

The unmanned aeriel vehicle targeted the Mir Ali town area of Marsi Khel with three hellfire missiles. One missile hit a building while the other two hit a vehicle, killing six people on the spot. 

Drone attacks are frequent in the militant stronghold of Waziristan and surrounding areas. 

The US is less vocal about its UAV attacks inside Pakistani territory though it has said several times that it has to attack key positions if information is credible. 

A recent statement by the US said that it is using low-intensity explosives in warheads to reduce collateral damage.
COMMENTS (1)
Comments are moderated and generally will be posted if they are on-topic and not abusive.
For more information, please see our Comments FAQ