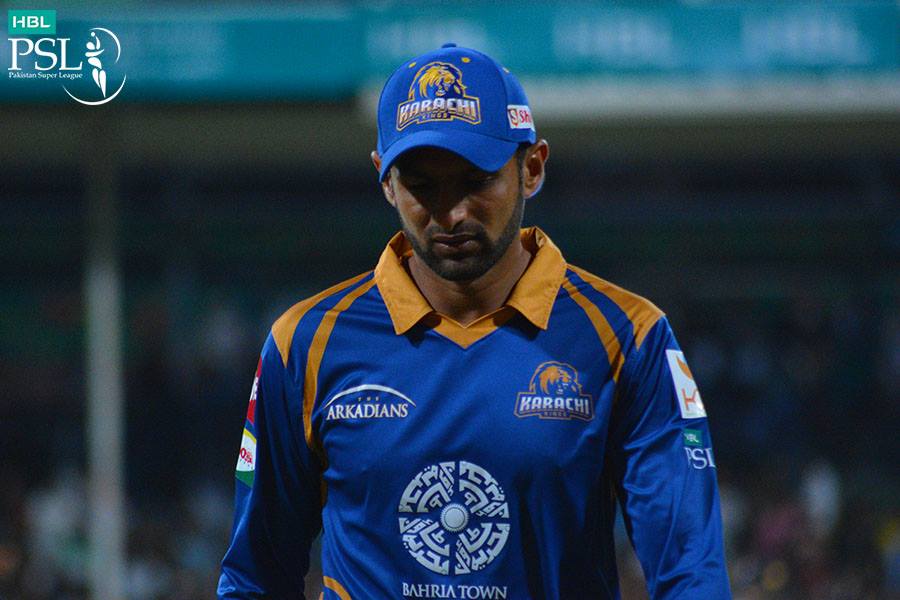 ---
Karachi Kings' skipper Shoaib Malik has resigned from captaincy, and Ravi Bopara will be leading the Karachi-based side in the play-off round of the inaugural HBL Pakistan Super League (PSL).

"I want to focus on my cricke­t, and [desire] best for the team. I hope the new captain brings new fortunes for Karachi Kings," said Malik while addressing a press conference in Dubai.

"Even if I have to look after the management side and not contribute as a player, I want my team to win and will always support them."

Karachi Kings to develop youth academy system for aspiring cricketers

Bopara had previously criticised Malik's decision to bat first in Kings' match against Peshawar Zalmi, which the Karachi side lost by five wickets.

"Bopara's comments, I believe were taken out of context," said Malik. "He has lived all his life in the United Kingdom, and does not know what can become news in this part of the world."

News of rift with team owner Salman Iqbal is completely false, added Malik.

The England all-rounder had censured the team's overall performance in the tournament, claiming his side did not deserve to qualify for the next round.

"We played poorly throughout the league, we do not deserve to be through to the play-offs," said Bopara.

Hodge inspiration guides Peshawar to top of table

"In the last match, we were playing with six batsmen, and five proper bowlers. We planned it before the match, and it was not my decision only, it was the decision of the team management," said Malik.

"Our plan was working but we lost it in the 16th and 17th over due to the brilliance of Brad Hodge."

Bopara had also praised Brad Hodge's performance, stating it as a reason for his team's defeat.

"We were winning the game until Hodge got hold of us," he had said.