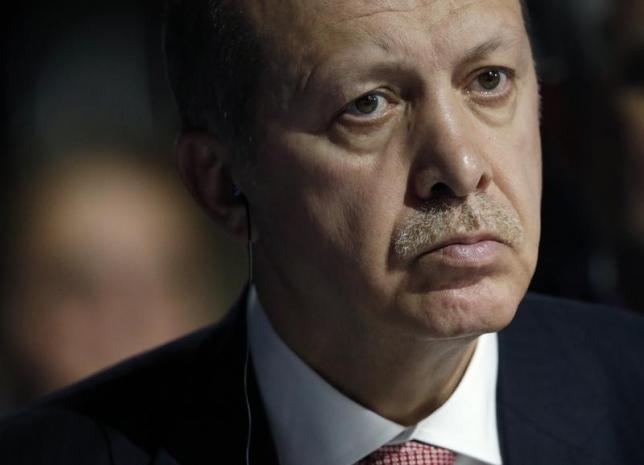 ---
ISTANBUL: Turkish President Tayyip Erdogan said he was saddened by the West's refusal to call the Syrian Kurdish PYD a terrorist group and would speak with US President Barack Obama later on Friday by phone about how US weapons had aided them.

The bombings in Turkey

"Months ago in my meeting with him (Obama), I told him the US was supplying weapons. Three plane loads arrived, half of them ended up in the hands of Daesh (Islamic State), and half of them in the hands of the PYD," Erdogan told reporters.

Turkish minister says US making conflicting statements over Syrian Kurdish YPG

Erdogan and the Turkish government have said the PYD's armed wing, the YPG, was responsible for a suicide bombing in the capital Ankara on Wednesday which killed 28 people.
COMMENTS
Comments are moderated and generally will be posted if they are on-topic and not abusive.
For more information, please see our Comments FAQ