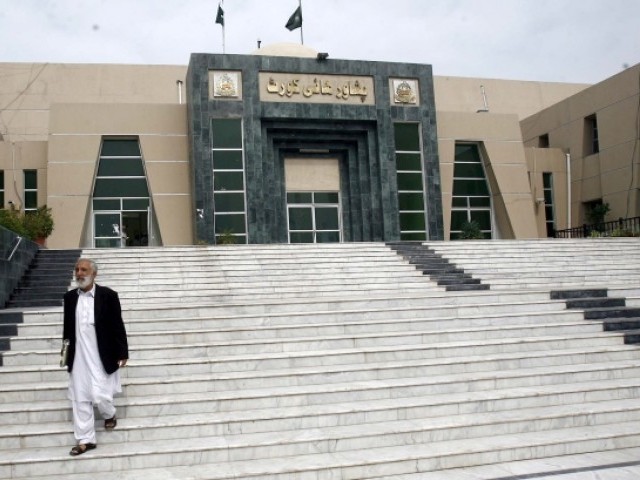 ---
PESHAWAR: The Peshawar High Court released the former chairman, finance directors and employees of Workers Welfare Board on bail in a multi-billion rupees corruption case.

A division bench comprising PHC Chief Justice Mazhar Alam Miankhel and Justice Irshad Qaiser heard the bail applications of WWB former chairman Aizazur Rahman and its finance directors on Thursday. The applications of several employees and a bank manager involved in this case were also heard.

Counsels for the petitioners said their clients had been charged for misappropriating funds worth billions of rupees. National Accountability Bureau (NAB) had accused the petitioners of opening an account where funds received from Worker Welfare Funds could be transferred. The bureau said the petitioners had withheld information about the exact amount of money held in the account.

Transfer of funds

The lawyers for the bankers, who were also arrested, said the accounts had been opened legally and have nothing to do with the source of the money. They argued it was the responsibility of the Federal Investigation Agency (FIA) – and not bank employees – to determine where the money into the account was coming from.

However, the lawyer for the former chairman said NAB had said the account was opened in Rahman's name. He said the chairman had delegated his powers to WWB secretary and finance directors.

As per the petitioners' lawyers, the decision to arrest their clients was illegal and requested the court to release them on bail.

Basis for corruption? 

During the hearing, prosecutor Umer Farooq argued WWB officials had set up the account in connivance with bank employees and transferred funds into it.

According to Farooq, the account was opened in the name of the chairman and used for corrupt practices.

During the hearing, Justice Qaiser asked if Rahman was a beneficiary as he had been transferred immediately after the account was opened. Farooq replied he had allowed the account to be opened and therefore provided the basis for corruption.

According to Farooq, no notification regarding the delegation of power to WWB secretary was issued. On the contrary, NAB received different details of meetings from various suspects during investigation. "The suspects were being issued letters by Board of Governors not to delegate powers as they were not authorised to do so," he said. "However, they did not pay heed to these letters."

Published in The Express Tribune, February 19th, 2016.
COMMENTS
Comments are moderated and generally will be posted if they are on-topic and not abusive.
For more information, please see our Comments FAQ