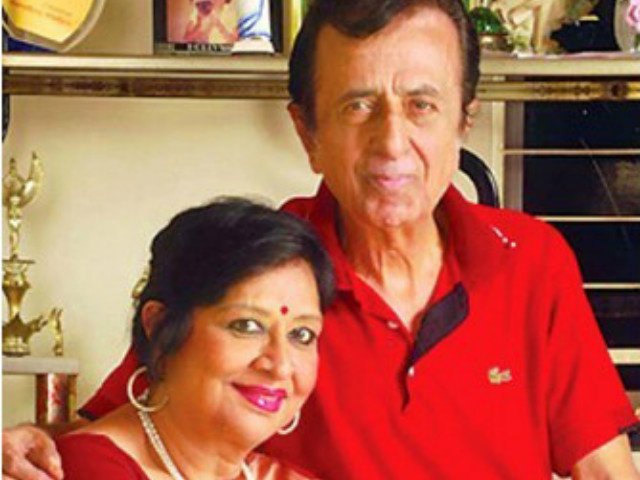 ---
KARACHI /LAHORE: The man behind some of Lollywood's most popular tunes, Robin Ghosh, is no more. He breathed his last at Cure Care Hospital in Dhaka, Bangladesh on Saturday morning.

Over a career the spanned several decades, the 79-year-old acted as music composer for numerous Urdu and Bengali films. With his passing, an entire era that saw quality film music take the front seat in Pakistani cinema of yesteryears has ended.

Musician Arshad Mahmud is one of those who started out looking up to Ghosh. "I think he was the finest film music composer we ever had," Mahmud maintains. Back when Mahmud was working with EMI Pakistan, there were a number of occasions when he met the late musician. "Though he was not directly involved with EMI, most of the singers he composed for were associated with it, hence he would keep tabs on the quality of sound... he was a thorough professional."

Music composer Robin Ghosh passes away

Recalling fonder memories associated with the departed, he says, "If there was one composer for whom Nayyara Noor would gladly sing, it was Ghosh."

Film actor Ghulam Mohiuddin concurs with Mahmud. "He was well-educated man from a good family. Ghosh's work is a guiding light for his successors in film music," he says.

Actor-director Javed Sheikh feels great music is all about the melody that stands the test of time. "Ghosh knew how to compose the perfect melody; something that has gone missing from today's music. There has to be something about hits like Roothe Ho Tum that they are still sung today," he says.

Sheikh says he has never in his life met a more soft-spoken person. "What's fascinating is that despite being so gentle, he was able to survive in an industry where you had to fight for your place," he recalls.

Playwright Fatima Surayya Bajia passes away at 85

He feels another distinct quality of Ghosh was the way he made his creative choices. "He would not cow down to the demands of the producers and directors and would make music on his own terms. People who collaborated with him would hardly work alongside others. A prime example of this was his partnership with director Nazarul Islam."

Together, Ghosh and Islam were the driving force behind the 1977 film, Aina, which is widely considered as one of the biggest hits of Pakistan. While lead actors Nadeem and Shabnam played pivotal roles in its success, Sheikh says, "I would go as far as to credit Ghosh for the success of Aina. It was the very music of the film that continued bringing crowds to theatres."

Sheikh regrets that he never got a chance to work alongside Ghosh. "I did approach him for Yeh Dil Aap Ka Huwa which he was unable to commit to. Even to this day I listen to his music on my iPad and laptop. In fact, I was listening to his songs only when the news came."

According to actor Bahar Begum, Ghosh opted for settling in Bangladesh during his last years because of the crises the film industry was seeing. "He introduced so many singers. He was an asset to the industry. He was one of the reasons why we dominated back in the day," she maintains.

PTV founder Aslam Azhar passes away

Actor Nisho shares similar sentiments. She feels musicians of today should take cue from the high quality work that Ghosh consistently produced for years.

Ghosh did marry Shabnam but he carved an identity of his own, maintains director Pervaiz Rana.

Singing icon Ahmed Rushdi was his main man after the passing awat of Rushdi, things were never the same for Ghosh.

He leaves behind Shabnam and only son Ronny.

Published in The Express Tribune, February 14th, 2016.

Like Life & Style on Facebook, follow @ETLifeandStyle on Twitter for the latest in fashion, gossip and entertainment.