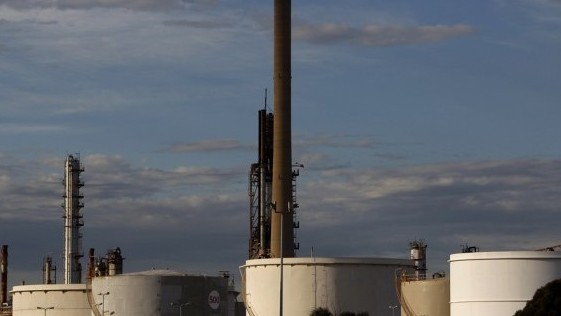 ---
SINGAPORE:
Oil prices extended gains in Asian trade on Monday after Europe's endorsement of an aid deal for Greece and on expectations of a US supply drop caused by a giant oil slick, analysts said.
New York's main contract, light sweet crude for June, rose 16 cents to 86.31 dollars per barrel. Brent North Sea crude for June delivery was up 13 cents to 87.57 dollars a barrel. Investor confidence was lifted after a massive 110-billion-euro bailout package for debt-hit Greece was approved by the European Union, said Ben Westmore, a Melbourne-based energy economist for the National Australia Bank.
Eurozone finance ministers on Sunday endorsed the unprecedented bailout to save Greece from bankruptcy and shore up the single currency after Athens agreed to draconian spending cuts.
Prices were also supported by expectations that the huge oil slick in the Gulf of Mexico could lead to delays in the delivery of crude oil in the United States.
"The oil slick on the Gulf of Mexico, which is causing some oil tanker traffic to be delayed to that region, should result in a drawdown in stocks in Cushing in the US and the (supply) report," Westmore told AFP.
The US Department of Energy said in its weekly report last Wednesday that crude reserves increased by 1.9 million barrels in the week ending April 23, far more than market expectations for a gain of around 800,000 barrels. Cushing in Oklahoma is the major transit point connecting Gulf Coast oil to consumers in the northern United States.