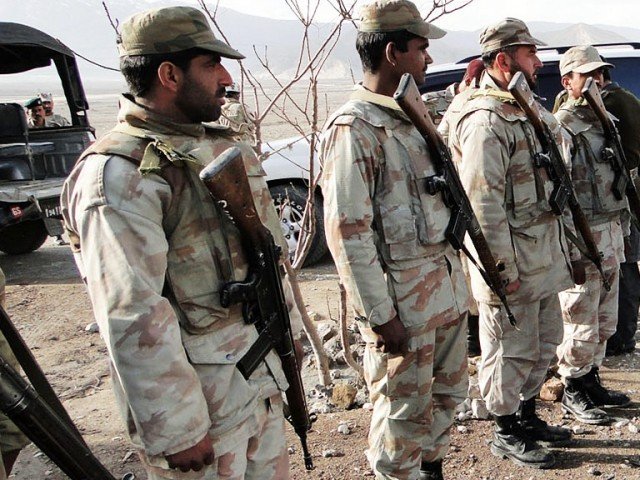 ---
ISLAMABAD:



In a move to beef up security, Frontier Constabulary (FC) guards will now be deployed at the capital's public educational institutes.




State Minister for Capital Administration and Development Division (CADD) Tariq Fazl Chaudhry told the National Assembly on Friday that CADD would soon recruit FC guards through the interior ministry.

Interior ministry: Meeting takes stock of school, campus security

Chaudhary, while responding a question on security at educational institutes in the federal capital, said the interior ministry had recently made the offer to CADD.

He said the Federal Directorate of Education was also filling 597 vacant positions for watchmen at 422 public sector schools and colleges.

Besides, FDE is also temporarily hiring private security guards to fill the gap until the recruitment is completed, the minister informed.

The house was told that the recently-devised security protocols for public educational institutes involve raising of boundary walls, digital visitor identification systems, regular security inspections, and installation of surveillance cameras.

Through a written reply, he said, boundary walls at 46 educational Institutes had raised, while at other institutes the status varied between several stages of completion. Walls at the remaining schools would be raised in the second phase of the Prime Minister Educational Reform Programme.

The minister of state said that CADD ministry transferred 180 million to the Public Works Department (PWD) to build walls around educational institutes.

Shortcomings: Not possible to provide security to each school: CM

He said that like other provinces the federal government had felt the need to establish a curriculum wing adding that a building had also been allocated for this wing. The wing, he said, would resolve issues related to education and curriculum. Chaudhary added that teachers training programs for the staff of capital schools would also be initiated by this wing.

Meanwhile, a meeting to review security arrangements at educational institutes, markets and media houses was held at the Interior Ministry.

According to a press release, the ministry directed the Islamabad SSP to nominate an SP-level officer as the focal person to liaise with representatives of media houses and educational institutes. The interior minister has also constituted a committee with representatives from private schools, the Federal Directorate of Education, CADD and the police. The committee would submit an initial report within one month.

Published in The Express Tribune, February 13th, 2016.