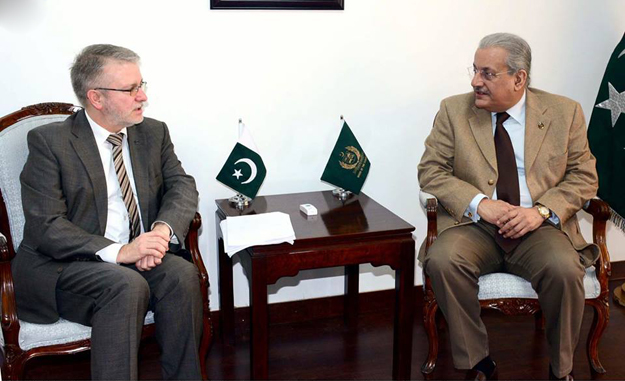 ---
ISLAMABAD: The European Union (EU) has advised Pakistan against introducing electronic voting in the next general elections saying the technology will not address the pressing issues and deficiencies the country has been facing for years to ensure free, fair and transparent elections.

"We are strongly advising against it (electronic voting). You cannot substitute a lack of administrative capacity and other deficits by introducing a computerised voting (system)," said Michael Gahler, the head of EU's Electoral Follow-up Mission in Pakistan, on Wednesday.

During his three-day visit to Pakistan, he met members of the parliamentary committee on electoral reforms, the chief election commissioner, the Senate chairman, the chief justice and other stakeholders to review progress regarding the electoral reforms in the country.

Briefing a group of journalists here before wrapping up his visit, Gahler expressed doubts about the success of electronic voting and biometric system in Pakistan for the 2018 polls. He said that instead of making huge investment in a system which could cause unforeseeable problems, Pakistan should first strengthen the election commission and its administrative capacity to ensure transparency in the elections.

He said he was not convinced that computerised voting was successful in India. "We hear that it works but we have no proof," he added referring to the Indian electronic voting system.

Gahler said the EU also suggested Pakistan not to go for biometric system for the identification of voters. "On biometrics there was a test case in Haripur, 50 per cent of voters were not recognised."

He maintained that there was no harm in testing the electronic voting in by-elections but opposed introducing it for the general elections.

Published in The Express Tribune, February 11th,  2016.