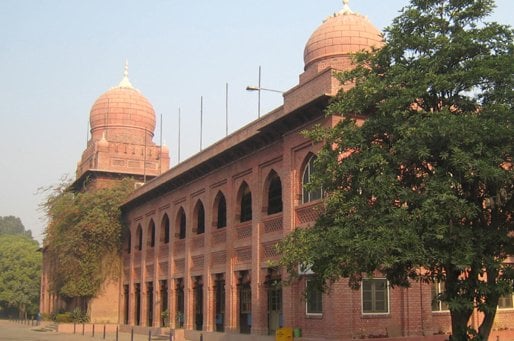 ---
LAHORE:



Michael Thompson, an Australian educationalist, was appointed as principal of Aitchison College on Wednesday.




A member of the Board of Governors of the college confirmed the appointment.

Aitchison's Governors vote against principal

Thompson, 60, has 25 years' experience of working as an administrator of public schools in Nigeria and India. Insiders at the college said he topped all three interview rounds. Thompson will take charge on Thursday.

In August last year, the management of Aitchison College barred the college's former principal Dr Agha Ghazanfar from entering the university's premises.

Ghazanfar was stopped from entering the college by the administration when he came back from London to take charge of his position. His official car was also detained by officials of the college.

Later, he filed a complaint at the Race Course police station against the administration.

Aitchison College management refuses entry to ousted principal

Talking briefly to the media before entering the principal's residence, Ghazanfar said he was being punished for upholding merit, and was being stopped by Ameer Hussain despite orders of the Lahore High Court.

Ghazanfar, who was ousted from his post by Aitchison College Board of Governors in July, was reinstated by the Lahore High Court on August 23.

In July, Dr Ghazanfar told The Express Tribune he was under immense pressure from influential quarters regarding admissions. He had said this year the admission process had been fair and transparent as merit lists were made public.

Published in The Express Tribune, February 11th, 2016.