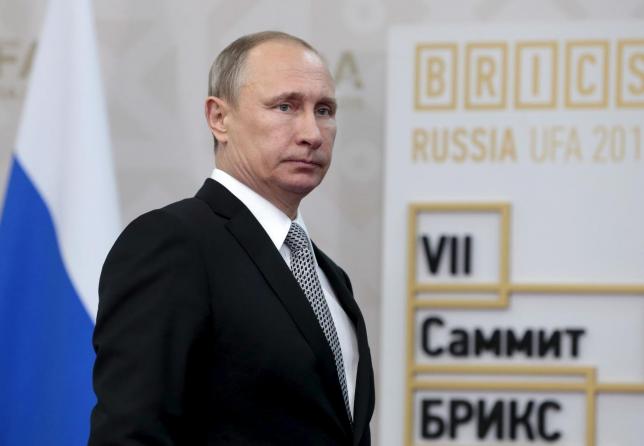 ---
MOSCOW: Russia has detained seven alleged members of the Islamic State group who wanted to stage terror attacks in Moscow and Saint Petersburg, authorities said on Monday.

The group was held on Sunday in the Urals city of Yekaterinburg and included Russians and Central Asian nationals, while its leader came from Turkey, the FSB security service said in a statement.

Russia to keep bombing Syria until 'terrorist organisations' defeated: Lavrov

The suspects had planned to stage attacks in the Russian capital, Saint Petersburg and the Sverdlovsk region, which includes Yekaterinburg, the FSB said.

During a search of the suspects' homes, the authorities found a makeshift laboratory to make explosive devices, grenades, weapons and extremist literature, among other things, the FSB said.

After the attacks the suspects had planned to travel to Syria to fight alongside Islamic State militants, the statement said, adding that the security service had opened a criminal probe.

Britain says Russia trying to carve out mini-state for Assad in Syria

On September 30, Moscow launched a bombing campaign in Syria, saying it needed to target Islamic State fighters before they cross into Russia which has a large Muslim population.

The Islamic State group vowed to retaliate and said it smuggled a bomb on board a Russian passenger plane that killed all 224 people over the Sinai peninsula on October 31.