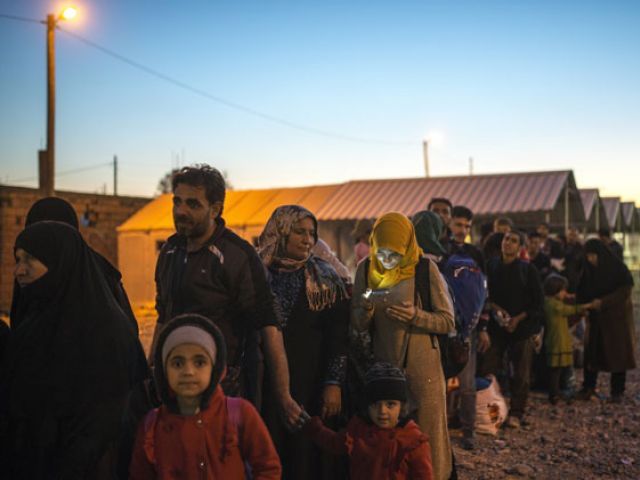 ---
ISLAMABAD:



The European Union has agreed to Pakistan's terms on the mechanism for deporting citizens, a move that elicited a ringing endorsement from Interior Minister Chaudhry Nisar Ali Khan on Sunday.




The minister pointed out that illegal immigration posed problems not only for EU countries but was also a source of embarrassment and concern for Pakistan. Appreciating the EU's understanding of Pakistan's concerns, he said that it would be good for Pakistan and the EU to work together with greater coordination in this area.

Pakistan seeks EU input on deportation row




The understanding was reached during a meeting of the Joint Readmission Committee held in Brussels last week during which the EU agreed to address Pakistan's concerns over deportees being sent home without verification.

On December 3, 2015, around 30 migrants who had been deported by Greece were stopped from disembarking at the Islamabad airport after authorities claimed that they were "unverified deportees".

"Despite having settled all issues with the European Commissioner, Pakistani laws have been violated, which cannot be allowed," Nisar had been quoted as saying earlier.

The move had come just weeks after the interior minister had met with the EU's Commissioner for Migration Dimitris Avramopoulos in Islamabad to hammer out a deal on deporting citizens from migrant-stressed European nations.

Last week, however, EU agreed to the verification process proposed by the interior ministry and agreed to send deportees strictly in line with the Readmission Accord and the immigration laws and procedures acceptable to Pakistan.

Pakistan suspends deportation accords

The EU also appreciated the Standard Operating Procedures (SOPs) developed by the ministry for the transparent and speedy verification of applications, as well as Pakistan's initiative of developing an electronic platform for issuing Emergency Travel Document (ETD) to verified deportees.

According to the new system, the EU will give Pakistani authorities an advance notice over deportees, 15 days if they are being sent via chartered flights and three days if on commercial flights to allow the Federal Investigation Agency to make the necessary arrangements for their reception and interrogation.

The EU also acknowledged the need for sharing evidence beforehand with Pakistan in cases where any deportee is accused of criminal or terrorist activity.

During the JRC meeting, EU's broader engagement with Pakistan including legal migration and mobility as well as the re-integration of Pakistani migrants sent back from EU was discussed.

Both sides expressed their commitment to enhance cooperation for managing current migration and security issues in order to take stronger action together to tackle the migration challenge.

Pakistanis make up around 2.5% of migrants who arrived in Europe during 2015, fifth behind the likes of Syria (48.1%), Afghanistan (20.4%), Iraq (8.8%) and Eritrea (4.0%).

Pakistan refuses to allow migrants deported from Greece to disembark from plane in Islamabad

In 2014, around 21,000 Pakistanis who had entered Europe without permission were ordered to return home. In 2015, at least 28,072 Pakistanis arrived in Europe, 19,712 of whom landed in Greece and Italy.

Published in The Express Tribune, February 8th,  2016.
COMMENTS
Comments are moderated and generally will be posted if they are on-topic and not abusive.
For more information, please see our Comments FAQ