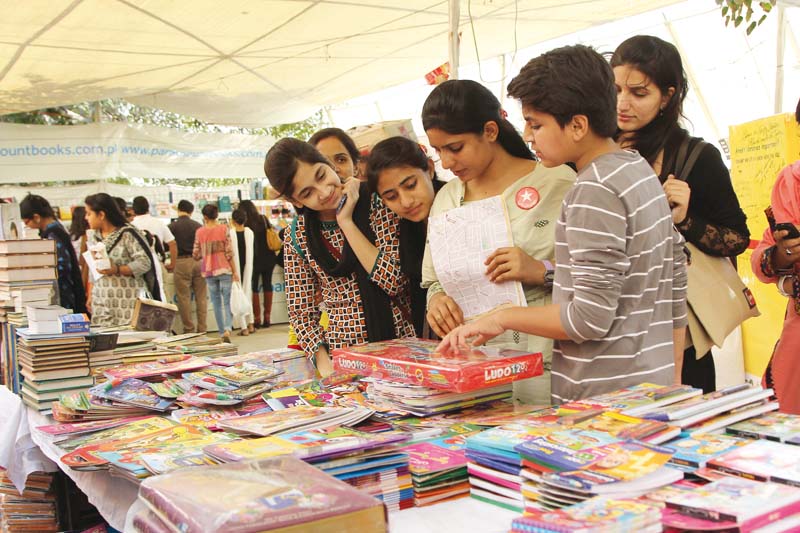 ---
KARACHI:



If you roam the Karachi Literature Festival you will find great literature in English and Urdu but there is not very much on science, claimed Ehsan Masood, a London-based science writer, while moderating a session on 'Islamic Science: The Chimera that Never Was' on the last day of the 7th Karachi Literature Festival.




Ali Usman Qasmi, an assistant professor of humanities and social sciences at the Lahore University of Management Sciences, said that Zia pioneered the term Islamic science; however there should not be any term, since science cannot be attributed to any particular region or religion.




Sadia Mahmood, an assistant professor at Habib University, added that, "When we don't say Christian science then how can we call science of a particular era Islamic Science?" This question was answered by an audience member, who suggested that rather than calling it Islamic science we should call it science in the Muslim world; past, present and future.

London-based scholar and writer Ziauddin Sardar defined science as "something empirical and whose results are universally valid". But unfortunately, the Muslim world has no culture of questioning and criticism, he claimed, adding that the Quran teaches us to think, reason and use logic but many people do not do this.

According to Sardar, Muslims do not encourage scientific discourse at any level. He claimed that a great deal of rubbish has been promoted in the name of Islamic science. "How Pakistan developed science is not based on the welfare of humanity," claimed Mahmood, adding that Pakistanis lag behind in terms of ethics.

Qasmi added that the level of science in Muslim world can be illustrated by the fact that people often claiming that listening to Surah Rehman cures cancer. He added that we need to hold debates on policies related to science and philosophy to promote science in the Muslim world.

Journalist Rina Saeed Khan said that the challenge she faces while writing on science is that the editor keeps urging her to put "colour" in her writing, claiming her subject matter is rough and boring.

When asked by Masood whether there is any science to celebrate in Pakistan, all of the panellists responded in the negative. "Science is the most organised attempt to understand the world," said Masood. Unfortunately, there are very few who know the science minister of Pakistan, adding that all of the governments that have ruled the country do not consider science a serious issue.

Published in The Express Tribune, February 8th,  2016.

 
COMMENTS (1)
Comments are moderated and generally will be posted if they are on-topic and not abusive.
For more information, please see our Comments FAQ