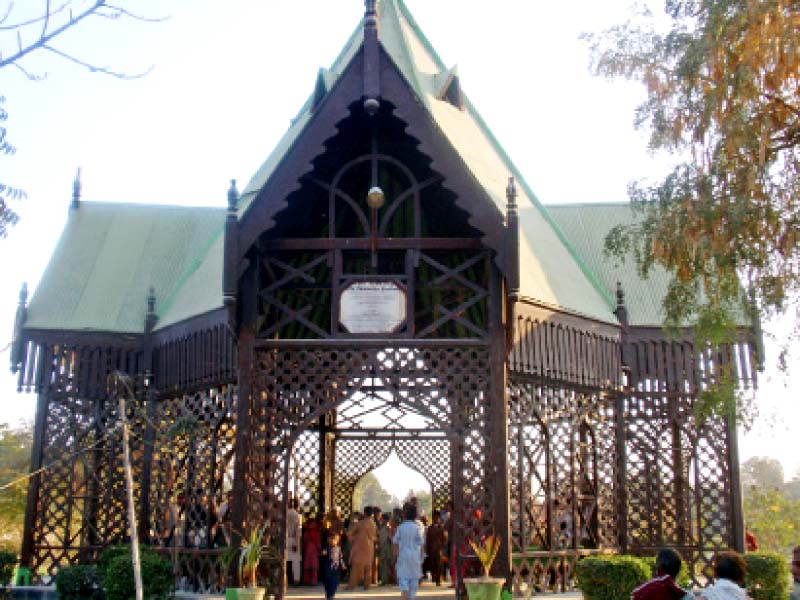 ---
SUKKUR: The residents of Shikarpur are keen on preserving their cultural heritage but they need technical and financial assistance, said NED University of Engineering and Technology, Karachi, department of architecture and planning chairperson Dr Noman Ahmed.

He was speaking at an awareness seminar jointly organised by NED university, Endowment Fund Trust (EFT) for Preservation of Heritage of Sindh and World Monument Watch. The event was held at the Peacock Hall of Chella Singh and Sital Das Degree College, Shikarpur.

Pakistan's 6 UNESCO world heritage sites

People of Shikarpur should come forward and join hands with us to save their remaining heritage sites, he claimed. Today, the people are more than willing to preserve the cultural heritage, he said, adding that many residents have volunteered their services for the purpose.

We should be proud of our rich history and cultural heritage, said EFT secretary Hameed Akhund while highlighting the importance of preserving historical sites.

Expressing his anxiety over the demolishing of heritage sites of Shikarpur, he said, it is very unfortunate that, despite declaring them as 'protective heritage', many of the landmarks have been demolished. It is not possible for us to visit Shikarpur every now and then, therefore the citizens have to take the ownership of the city, he added.

Reiterating Akhund's viewpoint, NED department of architecture and planning co-chairperson Prof Dr Anila Naeem said the even though the government declared some sites as heritage site but it was never implemented.

Speaking about the disappearing historical sites, Dr Naeem said that, in 2007, she and her team visited Shikarpur. After surveying the city, they identified 1,203 heritage sites including houses, schools, hospitals, mosques, temples, gardens and open spaces.

During the follow up visits, we found many sites missing, she claimed. The purpose of our visits to Shikarpur was not just to organise seminars or walk, she claimed. Our aim was to create awareness among the people, especially the government officials and elected representatives, she said.

Overload's 'Lahore' protests against harm to historical sites

Preservation of the heritage requires political will and active participation of the residents, she added.

Government alone cannot preserve the heritage sites, said Larkana commissioner Ghulam Akbar Laghari. The residents should come forward and share the responsibility, he claimed.

Published in The Express Tribune, February 6th, 2016.
COMMENTS
Comments are moderated and generally will be posted if they are on-topic and not abusive.
For more information, please see our Comments FAQ