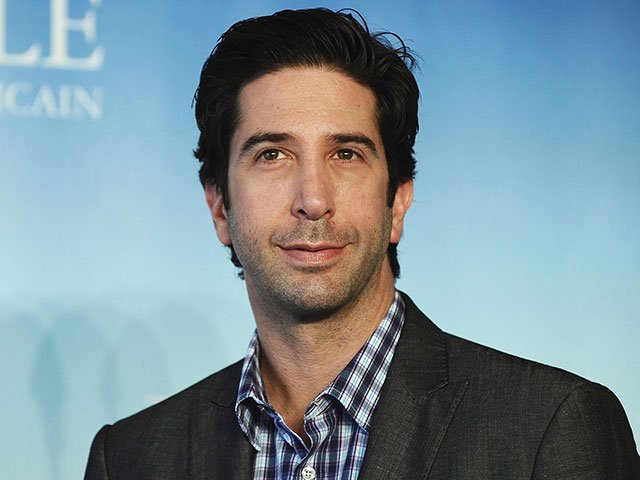 ---
LOS ANGELES:

Former Friends star David Schwimmer says it was "painful" for him to find fame as he didn't understand why he was getting "special" treatment from people.




There's no Friends reunion: David Schwimmer




"I didn't understand why people were treating me as if I were special, and I found that painful because I hadn't changed, and I didn't like the idea of it. I didn't like the idea that someone could suddenly get special treatment for doing nothing other than being on TV. I just didn't like it," Schwimmer said in a statement.




Schwimmer is playing the character of American attorney and businessman Robert Kardashian in the American true crime anthology television series series The People v. O.J. Simpson: American Crime Story.




Robert, who died due to esophageal cancer in 2003, was the father of reality TV personalities Kourtney, Kim, Khloé and Rob Kardashian.




The 10-episode series will explore the chaotic behind-the-scenes dealings and manoeuvring on both sides of the court, and how a combination of prosecution overconfidence, defence shrewdness and the Los Angeles Police Department history with the city's African-American community gave a jury what it needed: reasonable doubt.




Chandler Bing owes Julia Roberts a phone call


Along with Schwimmer, the show features a star-studded cast with Cuba Gooding Jr as OJ Simpson, John Travolta as Robert Shapiro, Sarah Paulson as Marcia Clark, Selma Blair as Kris Jenner, Billy Magnussen as Kato Kaelin and Courtney B Vance as Johnnie Cochran.

"The People v. O.J. Simpson: American Crime Story" will go on air in India on Star World Premiere HD on Monday.
COMMENTS
Comments are moderated and generally will be posted if they are on-topic and not abusive.
For more information, please see our Comments FAQ