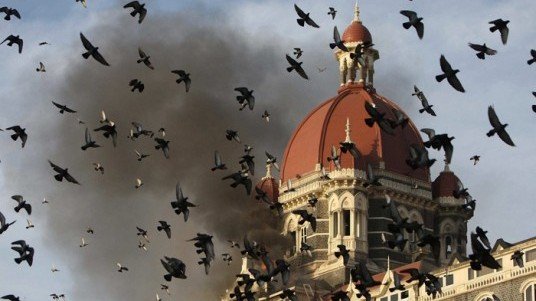 ---
MUMBAI: The verdict in the trial of accused gunman Ajmal Kasab is expected today (Monday) as the court reconvenes for the judge to deliver his verdict.

Mohammed Ajmal Amir Kasab, 22, is facing a string of charges, including "waging war against India" and murder, in connection with the bloody, three-day siege that left 166 people dead and more than 300 others wounded.

Judge ML Tahaliyani has spent more than a month considering the evidence. Before retiring on March 31, he told the court: "May 3 will be the day of judgment."

Public prosecutor Ujjwal Nikam told AFP last week that he was "100 percent" expecting a result on Monday. The end of the trial is a significant step towards the rehabilitation of India's financial and entertainment capital.

The city was badly shaken by the coordinated commando-style attacks on three luxury hotels, the main railway station, a popular tourist restaurant and a Jewish centre that began on the evening of November 26, 2008.

Only a week ago, the worst-damaged hotel, The Oberoi, welcomed back guests for the first time in 18 months, with staff hoping to put the past behind them. Tentative steps have also begun towards resuming dialogue with Pakistan, which India blames for harbouring the militant group Lashkar-e-Taiba (LeT) that allegedly masterminded the attacks.

Peace talks between the two nuclear-armed neighbours and rivals were suspended in the wake of the atrocity. The prosecution believes it has "overwhelming" evidence of Kasab's involvement in the attacks, including DNA and fingerprints, security camera footage and photographs of him carrying an AK-47 assault rifle.

Kasab initially denied the charges, then pleaded guilty, before reverting to his original stance and claiming that he was set up by the police.

Two Indian nationals are also standing trial. Fahim Ansari and Sabauddin Ahmed are both accused of providing logistical support to the gunmen by supplying them with handwritten maps of the city.

Judge Tahaliyani refused to allow an application for US-Pakistani national David Coleman Headley, who admitted scouting out targets for the attacks, to give evidence. 35 people are named in court papers as co-conspirators, including LeT founder Zakiur Rehman Lakhvi, key operative Zarar Shah and Hafiz Saeed, whose Jamaat-ud-Dawa charity is widely seen as a front for the the LeT. Lahkvhi and Shah are among seven suspects currently on trial in Rawalpindi, near Islamabad.

Kasab, arrested in a stolen car after a shoot-out at a police roadblock, was the only suspected gunman caught alive. The others were killed by Indian security forces.

They were secretly buried earlier this year after a long-running row about how to dispose of the bodies.
COMMENTS
Comments are moderated and generally will be posted if they are on-topic and not abusive.
For more information, please see our Comments FAQ