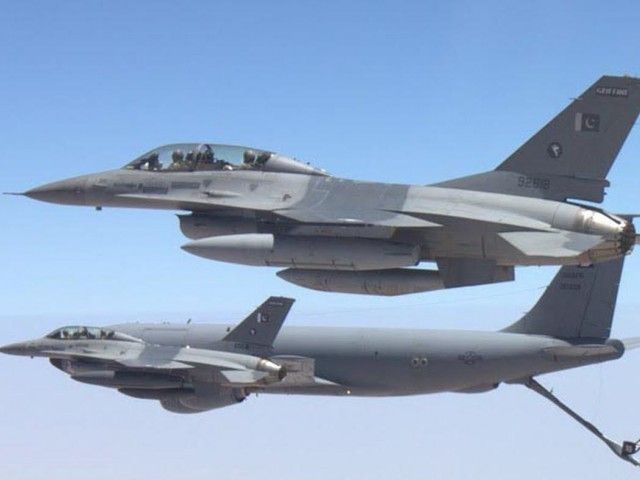 ---
NORTH WAZIRISTAN: A large number of local and foreign militants were killed in airstrikes in the border region of North Waziristan on Friday, officials said.

Inter Services Public Relations (ISPR) confirmed the airstrike in the agency but did not immediately confirm human and logistic losses in the incident.

However, civil officers in the political administration said 38 militants were killed in the strike that targeted hideouts in Meezar and Sherani areas just on the Afghanistan border.

Precision bombing: Air strikes kill 23 militants in Tirah, Shawal valleys

Those killed include 15 militants of Uzbek origin associated with Islamic Movement of Uzbekistan, the officials added.

Further, five dens and three explosive-laden vehicles were also destroyed in the airstrike, the officials maintained.

Earlier on December 18, jets carried out airstrikes on terrorist hideouts in the tribal belt near the border with Afghanistan, killing at least 23 militants.

Airstrikes kill 17 militants in Khyber Agency

According to official figures, over 3,400 militants have been killed since the operation was launched half-way through 2014.
COMMENTS (1)
Comments are moderated and generally will be posted if they are on-topic and not abusive.
For more information, please see our Comments FAQ