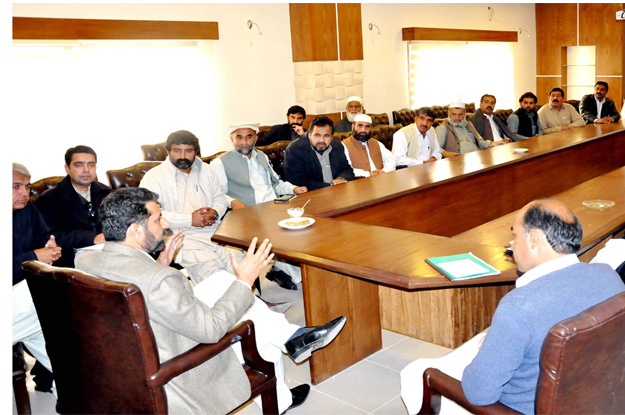 ---
PESHAWAR: Minister for Local Government Inayatullah Khan said nazims must closely liaise with the public to ensure the new system bears fruit at the earliest. The minister was speaking to a joint delegation of the Nazim-Councillor Ittehad, nazims from Mardan, Charsadda and southern districts at the Local Government Secretariat in the city on Thursday.

"Nazims must serve the people, especially the impoverished, to provide relief," he said. He stressed all tiers of the administration wanted the welfare of the public and that was why the LG system was introduced. Inayatullah added nazims and councillors were also empowered for the very same reasons.

The officials told him about the problems they faced and put forward their demands. Inayatullah said all demands related to development funds, rules of business, offices and honoraria were genuine.

However, he asked nazims to focus on alleviating public grievances and expediting progress rather than demanding incentives for themselves. He said the plight of nazims and government officials would resolve itself if the people in general were doing better in socioeconomic terms.

The senior minister assured the interests of nazims at all levels would be safeguarded. According to Inayatullah, matters related to operational grants would be resolved, ADPs of nazims would be regularised permanently and honoraria packages would be improved.

Inayatullah stressed hard work was necessary to make the local government system a success story. He also thanked the LG director general for starting weekly meetings with nazims to solve their problems.

Nazim-Councillor Ittehad President Sajjid Iqbal Mohmand, who was at the meeting, announced if the demands of LG representatives were not met by January 20, a protest will be held outside PTI Chairperson Imran Khan's residence in Bani Gala, Islamabad.

Published in The Express Tribune, January 8th, 2016.
COMMENTS
Comments are moderated and generally will be posted if they are on-topic and not abusive.
For more information, please see our Comments FAQ