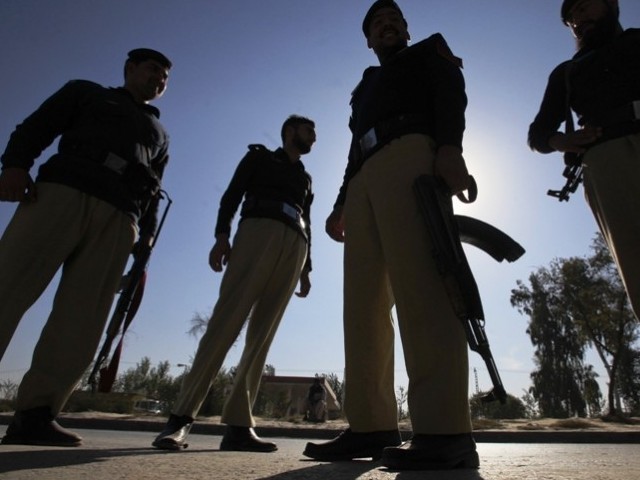 ---
PESHAWAR: A transgender person was shot and injured near Pir Zakori Bridge Tuesday night. A police official at Lady Reading Hospital told The Express Tribune on Wednesday, Adnan, a resident of Karkhano, came to the hospital with a gunshot wound. Social activists say doctors at LRH refused to come near Adnan, whose treatment was delayed for hours at the hospital.

"The incident took place within the jurisdiction of Chamkani police station," he said. "Adnan and his friends, Sana and Bibi, were travelling in a car to Karkhano Market from Tarnab Farm when two motorcyclists opened fire on their car. Adnan was shot on the side and critically wounded."

Gang raped in Swabi for being a transgender person

According to the official, a musical programme had been organised at Tarnab Farm.

"The event was cancelled and all three of them were on their way back."

The accused have been booked in the case. They have been identified as Rauf, a resident of Dora Road, and Sharif, a resident of Ahmad Khel, Badhaber. "Both men had been threatening Adnan for the past few months," he said.

An FIR has been registered and further investigation is under way.

Discriminatory conduct

Following the incident, Adnan was rushed to LRH. However, he has accused the hospital authorities of failing to provide immediate treatment. Insiders familiar with the matter told The Express Tribune, Adnan was not provided treatment at the facility for three hours.

How NCA broke societal barriers by redefining transgender roles in Pakistan

"He remained at the hospital for three hours," Pakhtun Civil Society Network focal person Taimur Kamal, who had taken Adnan to the hospital, told The Express Tribune. "However, doctors would not come close,"

Eventually, he added, a surgical procedure was conducted to remove the bullet after a protest was held against the doctors. According to Kamal, the hospital administration's attitude towards Adnan was "transphobic and discriminatory".

The focal person said both doctors and patients were uncomfortable with the idea of a transgender being provided treatment at the facility. "When we took him to the ward, patients started crying," said Kamal.

Fight for rights

Farzana, a representative of people who are transgender, told The Express Tribune they urged the head of Khyber-Pakhtunkhwa Directorate of Human Rights to direct officials to
provide basic health facilities to marginalised groups.

"The directorate itself seems to be ready to help, but the government's response is disappointing," Farzana said.

Artspeak: Stories from the transgender community

She added the hospital is not the only place where people who are transgender are not allowed and they also find it difficult to use public transport. Farzana said they have submitted several applications with the Directorate of Human Rights to direct all departments to provide equal rights.

Correction: An earlier version of the article erroneously mentioned the name of the transgender person was Paro and not Adnan. The error is regretted. EDITOR.

Published in The Express Tribune, January 7th, 2016.