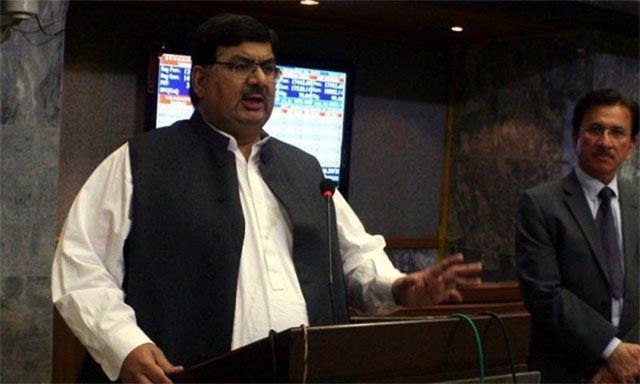 ---
KARACHI: A judicial magistrate on Tuesday handed over three officials of AKD Securities to the Federal Investigation Agency (FIA) on a five-day remand.

The FIA on Monday detained AKD Securities' CEO Farid Alam, Director and Head of Equities Tariq Adam Ghumra and Director Muhammad Iqbal for their alleged involvement in a multibillion rupees scam in sale of shares to Employees Old-Age Benefit Institution (EOBI).

EOBI scam: FIA raids AKD office, detains 3 directors

Judicial magistrate East Sobia Aftab remanded the three into FIA's custody for five days.

Meanwhile, a senior member of the Karachi Stock Exchange and chairman of AKD Group Aqil Karim Dhedhi has decided to go to court against the FIA.

Addressing a press conference at Karachi Press Club he said, "strangely enough for the first time in history the FIA has registered a case on the basis of a research report". He further alleged that FIA has become part of a conspiring gang, adding that the principal secretary to the prime minister is an important and active member of the gang. He also claimed to have facts and evidence which, if made public, would create a storm.

Raid on AKD Securities: Dhedhi to move court

Dhedhi has claimed that the persons actually responsible for inflicting loss are roaming free and that the 20-year old record was scanned and while a single proof against him was not found, unjustifiable action is being taken against him.
COMMENTS (3)
Comments are moderated and generally will be posted if they are on-topic and not abusive.
For more information, please see our Comments FAQ