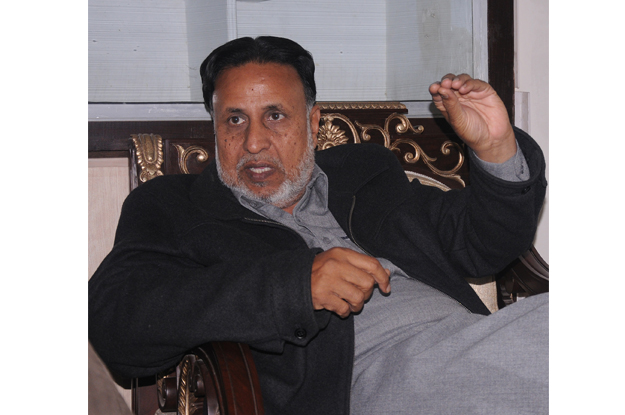 ---
LAHORE: Leader of Opposition in the Punjab Assembly Mehmoodur Rasheed on Monday demanded that the provincial government appoint a health minister at the earliest.

"The health sector continues to be one of the most neglected," Rasheed said during his visit to Mayo Hospital. He criticised the government for lack of proper medical facilities at the province's largest hospital. He also visited the emergency ward and the surgical tower which is under construction.

"It is a tragedy that the largest hospital in the province is unable to provide medical care to patients for lack of resources," he said. He said there was no MRI machine at the hospital. There is only one CT scan machine which is insufficient to deal with the volume of patients coming in," Rasheed said. The opposition leader said there were 132 beds in the emergency ward for nearly 2,000 patients who visited the facility on an average day. "The situation is getting worse. How can one believe that the government is serious in addressing health issues when it cannot provide [a sufficient number of] beds in emergency wards?"

He claimed that the government did not have the kind of vision needed to improve social development sectors. "Infrastructure development has always been the provincial government's priority. One can only hope that the government focuses on health sector as mush as it is focussing on the Metro train." Rasheed stressed the need for immediately appointing a health minister to improve health services across the province.

Asked if the Pakistan Tehreek-i-Insaf had been playing the role of an effective opposition in the province, Rasheed said, "The party has always raised the voice of people. We have done so in the past and will continue to do so."

He said the PTI had always strived for the rights of people both in and outside of the Provincial Assembly. Rasheed also blamed the government for not convening a session of the Punjab Assembly saying, "It wants to prevent the opposition from voicing its concerns."

Published in The Express Tribune, January 5th, 2016.