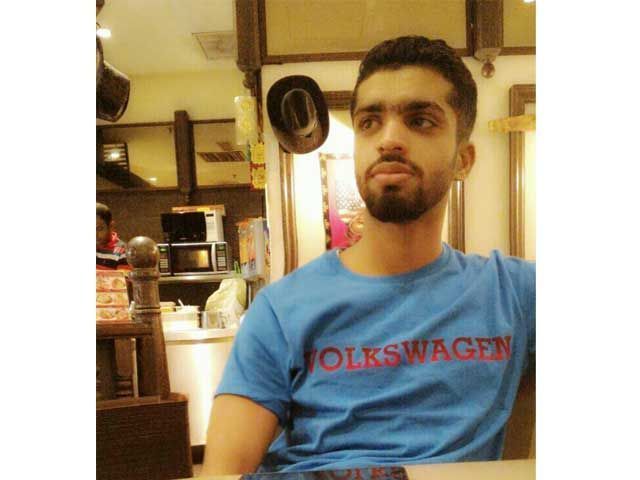 ---
KARACHI: A judicial magistrate on Monday sent one of the suspects in the Gizri 'encounter' case on a 14-day remand after he was presented in court.

Zakariya Muhammad was killed by police late Friday night in Gizri and police officials claimed that he, along with his companion, tried to escape after looting citizens in Defence Housing Authority.

Controversial killing: Young man shot dead in 'fake' shootout with police

Ordering the suspect Ghulam Azad's 14-day remand, the judge ordered the investigation officer to complete the investigation and submit a charge sheet at the next hearing where Azad will also be present.

The Gizri police have been accused of killing a young student in an allegedly fake shootout late on Friday night. The family of the slain young man, Zakariya Muhammad, claimed their loved one was killed when he went near Teen Talwar to use an ATM.

On the other hand, the police insisted that Muhammad, along with his companion Ghulam Azad, robbed a group of people while travelling on a motorcycle in the Defence Housing Authority. Azad, who was wounded in the incident, has confessed to the crime, the police said.

'Fake' encounter: Inquiry report corroborates police claim

Police officials investigating the controversial killing prepared the initial inquiry report which suggests the youngster was a robber.

The provincial home minister had ordered police officials to conduct an inquiry after the boy's family staged a protest on Saturday, claiming he was killed by the police in a fake encounter. In the report, police officials stated that the suspects were killed after an exchange of fire took place when the police, who were on routine patrol, intercepted the two boys who were fleeing after committing a robbery. Earlier on Saturday, however, police officials had claimed the robbery victims had informed them that they were in pursuit of the suspects as well. In the FIR, there is a difference of over one hour between the time of the robbery and the encounter. "A robber is a robber. He [Zakariya] was the robber and that is enough," said Gizri SHO Imran Zaidi when asked about the controversy.
COMMENTS (2)
Comments are moderated and generally will be posted if they are on-topic and not abusive.
For more information, please see our Comments FAQ